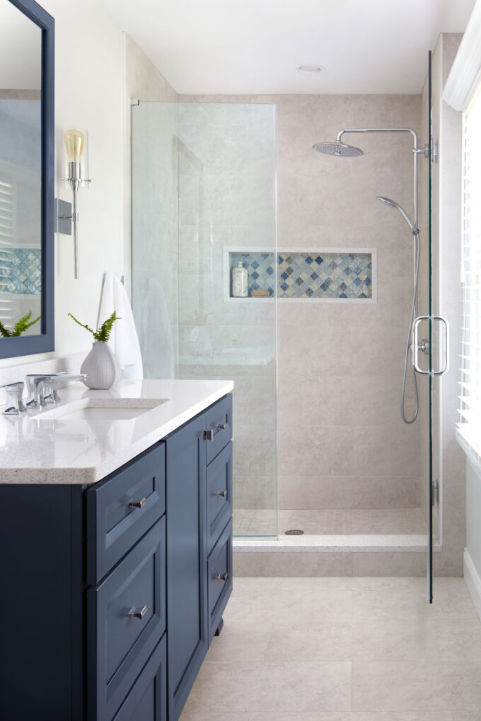 Home remodeling is a great way to add value to your home and make your time living there more comfortable. There's no better way to make your home more comfortable than with a bathroom remodel! Below are some signs you should consider remodeling your bathroom for an aesthetic upgrade and improved functionality.
1. The Toilet Has Cracks
According to the World Toilet Organization, the average person uses the toilet around 2,500 times every year! Unfortunately, toilet seats, and any parts that come in contact with water, are prone to cracking and degrading over time. Cracks can cause bacteria to accumulate more easily and make it difficult for your toilet to function properly. If you notice cracks in your toilet seat or base, a bathroom remodel can be a great way to get a durable, hygienic replacement.
2. You Have Changing Needs
Our lives are always changing. As our needs change, the layout of our homes should also adjust accordingly. If you've been living in your home for a while and find yourself wishing for different bathroom fixtures or storage solutions, it may be time to remodel your bathroom. It can be as simple as swapping out an old bathtub for a new walk-in shower or adding extra storage space with shelves and cabinets.
3. It Has an Outdated Design
Technology is constantly advancing, so why should your bathroom stay the same? Outdated designs are often inefficient and lack modern amenities. Updating the design of your bathroom can bring it into the 21st century with cutting-edge features like heated floors, energy-efficient lighting, and luxurious bathtubs. Home remodeling that focuses on technology will also give you the opportunity to choose from an array of colors, textures, and materials for a completely unique look.
4. There Are Damaged Fixtures
Bathrooms tend to get a lot of use and abuse. Over time, fixtures can become damaged or worn out from regular use. A bathroom remodel is a great way to upgrade your fixtures for better performance and aesthetics. You can choose from a variety of modern faucets, showers, and toilets that are designed to be both beautiful and functional.
If you've noticed any of these signs, it may be time to consider remodeling your bathroom for a more efficient and comfortable living space. You'll find that the time and effort invested in a bathroom remodel will pay off in the long run, as your home's value and convenience are improved. Give us a call at Creative Contracting to get started on your home remodeling project in North Wales, PA.