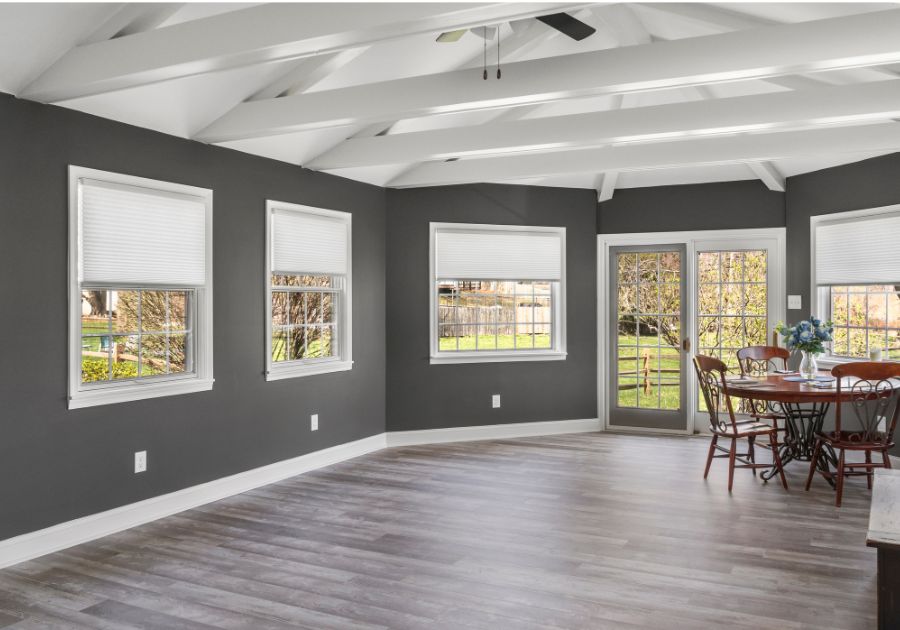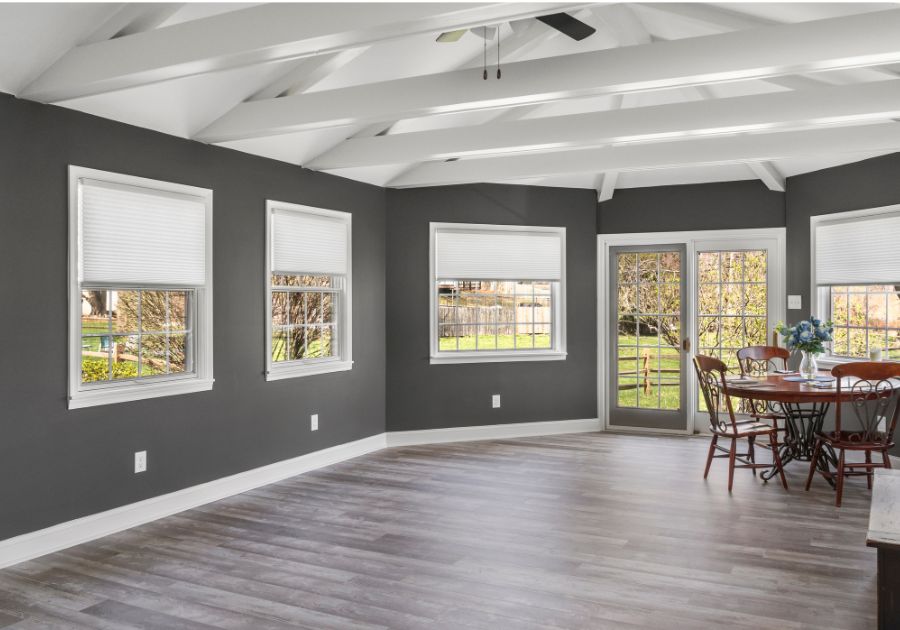 At Creative Contracting, we enjoyed bringing our client's dreams to reality by helping her see the potential in her downsized home. This once-outdated 1970s-era sunroom has been brought back to life with just a few simple upgrades.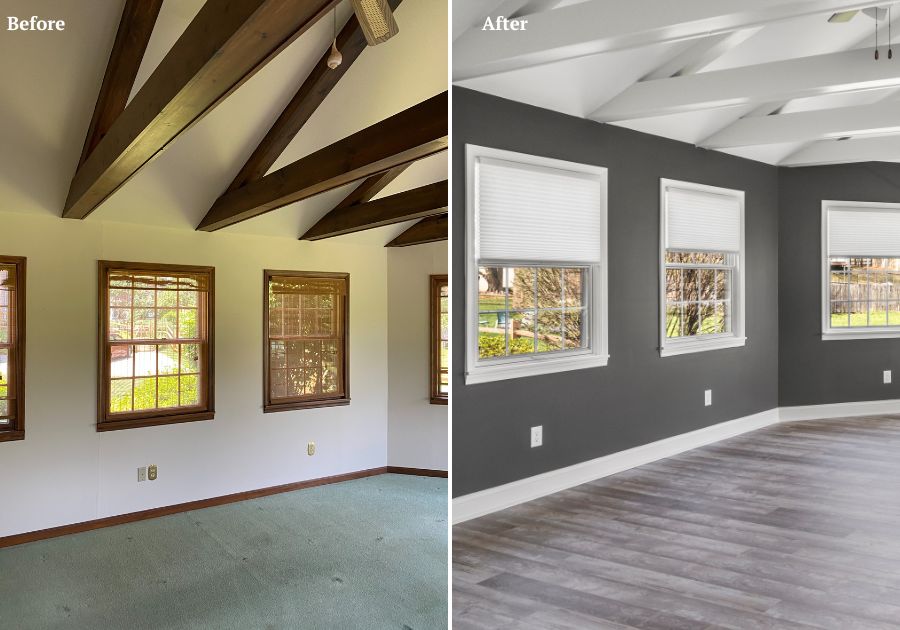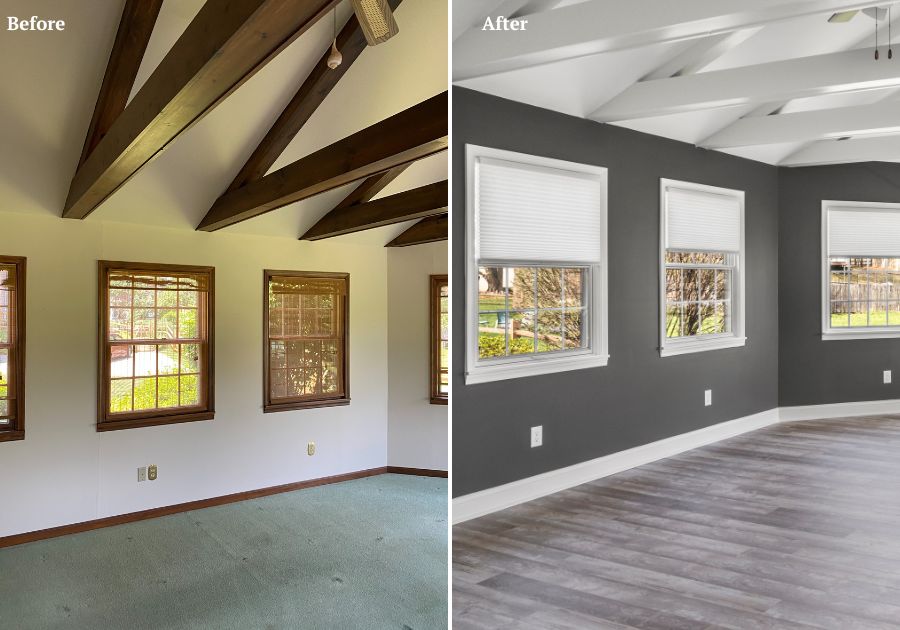 Painting the beautiful original exposed wood beams in a fresh coat of white created a much-needed open and airy feel to the space. The windows and trim were painted white to match, while the deep gray color on the walls added a modern contrast. To complete this room, we installed LVF or Luxury Vinyl Flooring, which is a very popular material for high-traffic areas. This floor has so many great qualities that homeowners love.
Here are four features of LVF flooring that we believe every client should consider as a part of their home remodel:
Durable
LVF or Luxury Vinyl Flooring is an extremely popular choice for busy family living. Both scratch resistant and waterproof, it can be used in virtually any living area and is practically impervious to pets and children, wear and tear.
Beautiful
This material is almost indistinguishable from real hardwood floors. The next generation of graphic design and printers allow LVF to be manufactured to showcase the amazing realistic textures and designs of natural wood or stone through advanced technology.
Affordable
This is not a vinyl sheet product. It consists of planks in varying lengths or tiles that can be installed with ease. It is often a floating surface, meaning the pieces fit together without being nailed or glued to a sub floor. The labor savings on installation is a huge cost reduction over traditional hardwood or tile.
Comfortable
In addition to LVF being super durable, it has other added benefits depending on its construction. Some LVFs are made with a core that can lessen noise. Some have a core with more resilience that helps reduce joint stress when standing for extended periods. LVF also provides a level of insulation and warmth.
Creative Contracting Will Guide You Through Your LVF Choices
We were excited to help our Montgomery County client choose the right flooring throughout her home, especially for this wonderful sunroom addition. Choose a Luxury Vinyl Floor option that is right for your remodel by contacting Creative Contracting today.