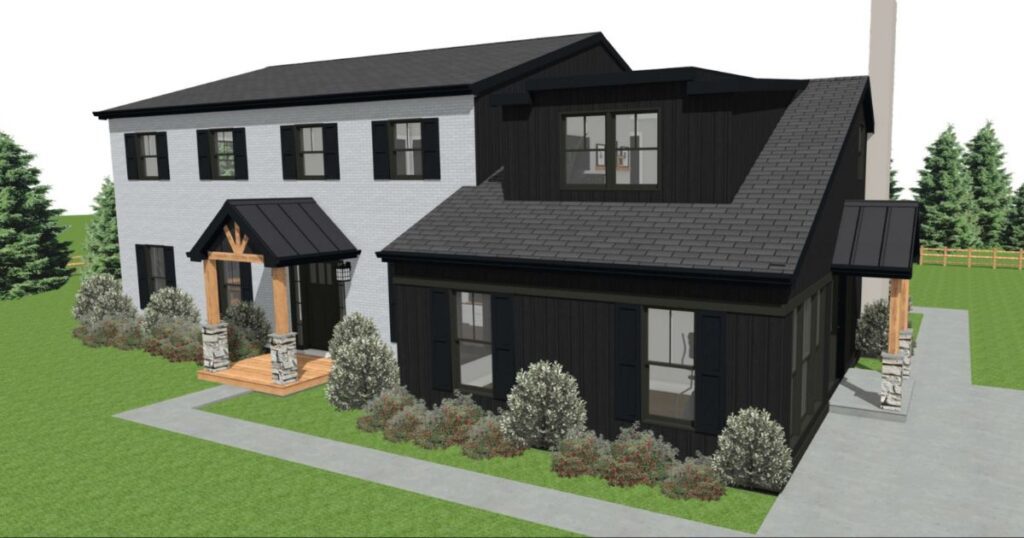 At Creative Contracting, we firmly believe that dreams can indeed come true. We understand that finding the perfect home can often feel like searching for a needle in a haystack. The lure of brand-new houses with their pristine façades often comes at the cost of sacrificing space and customization. Conversely, charming neighborhoods boasting lush gardens are sometimes plagued by dated houses that don't quite align with modern tastes. That's where we step in – when faced with the challenge of reinventing a home to fit a family's unique needs and style within a realistic budget, our creative juices start flowing.
Revitalizing a Conventional Brick Home With Innovative Design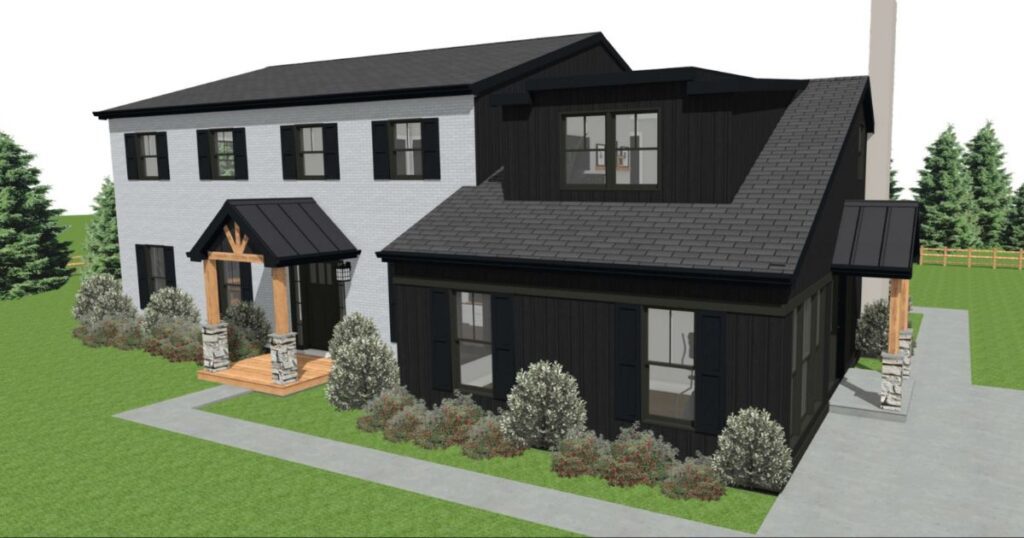 The brick itself didn't escape the transformation, being adorned in a contemporary color palette that harmonizes with the overall aesthetic.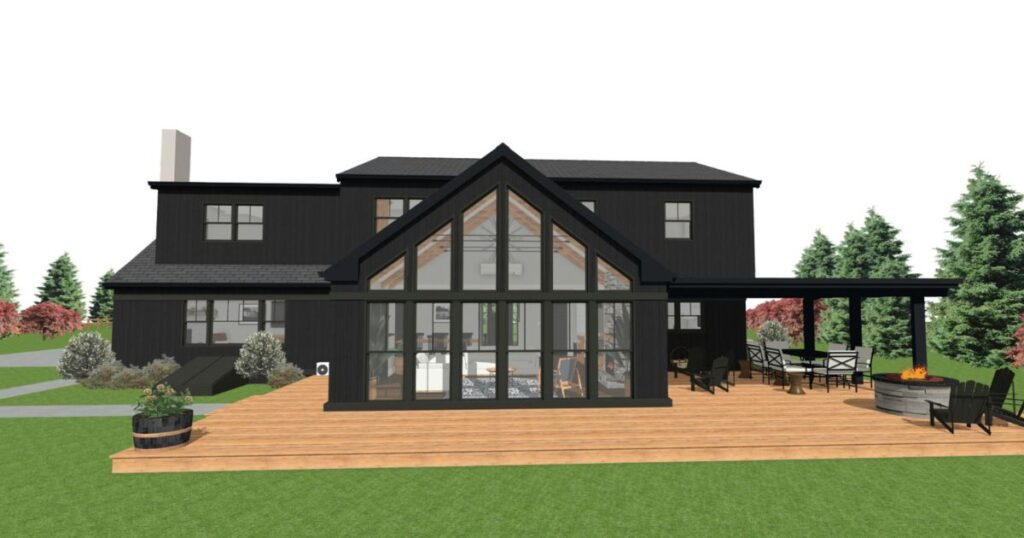 In the heart of the home, a new addition takes the form of a floor-to-ceiling windowed great room. This addition not only floods the interior with natural light but also capitalizes on the property's serene backyard views, providing a seamless connection between indoors and outdoors.
Visualizing the Interior and Crafting Informed Design Choices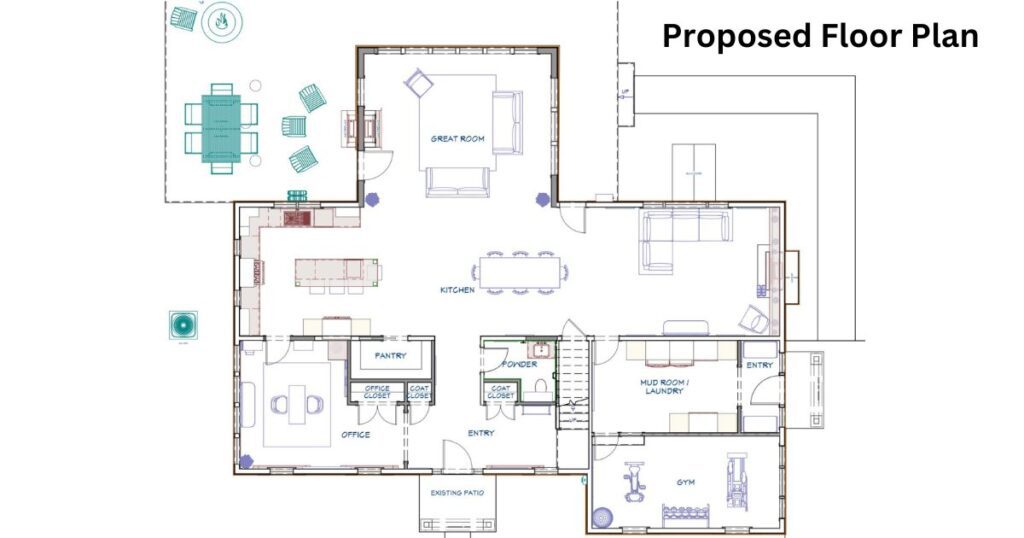 The journey from concept to realization starts with precise planning. A comprehensive floor plan is crafted, meticulously tailored to the homeowner's wish list.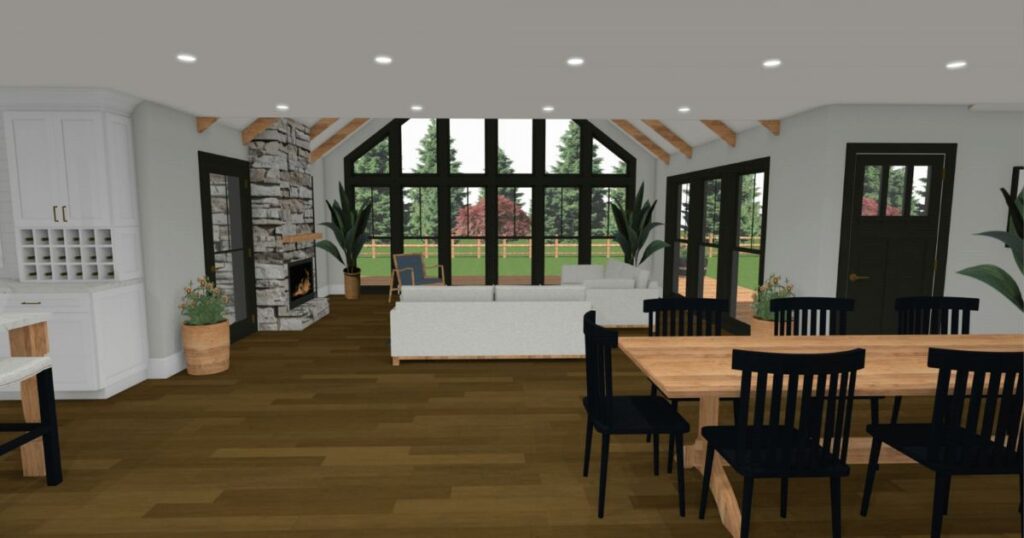 This particular plan unfolds into a breathtaking great room, a functional home office, and an open-concept kitchen that not only boasts ample seating but also caters to modern entertainment needs with a dedicated TV viewing area.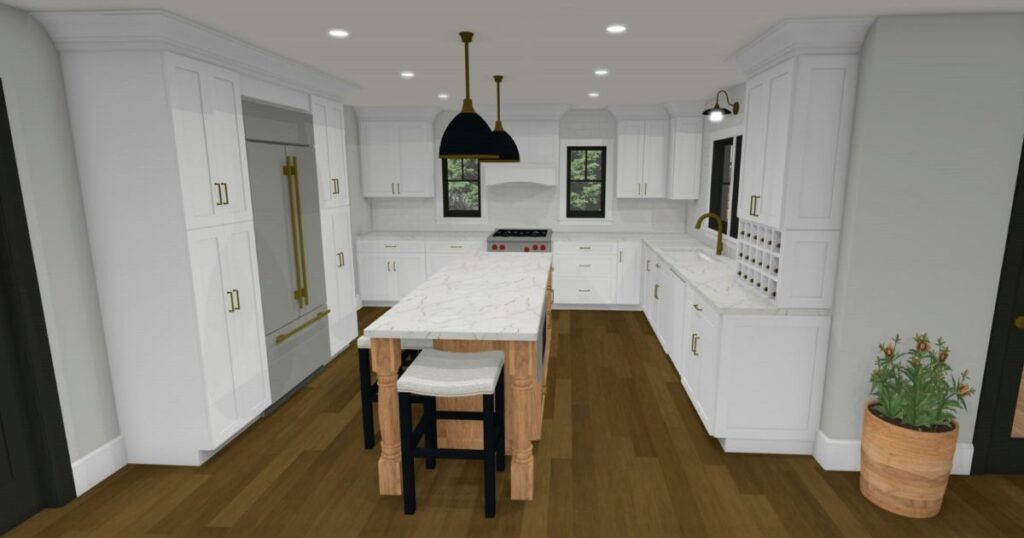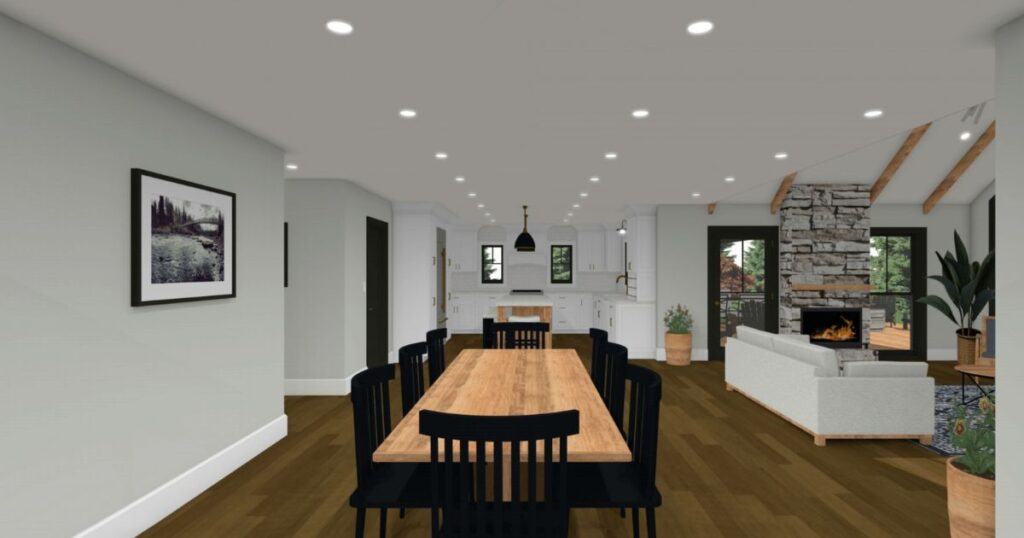 Traditional spaces like the formal living and dining rooms gracefully give way to a more casual and inviting living area, perfect for fostering family togetherness and socializing.
Keys to Design-Build Success
As we move forward in the design process, interior renderings become a valuable tool for conveying the envisioned transformation. Our clients step into our conference room, where three-dimensional plans come to life on a generous big-screen TV. This immersive experience allows them to tangibly explore their future space, making informed decisions with confidence. Once final selections are made, our drawings and renderings evolve to showcase these personalized touches, providing a visual roadmap for the project's execution.
Designing a project – be it a modest enhancement or an extensive renovation – involves a multitude of moving parts. Our role extends from the initial spark of an idea to the grand finale of a completed project. The time invested in crafting a holistic design that aligns with both vision and budget is pivotal to the success of the project. Once construction is underway, specialized software becomes our ally, fostering seamless communication between clients, production teams, and on-site workers. This ensures that queries are promptly addressed and that everyone is on the same page regarding daily progress.
In conclusion, the journey of transforming this colonial-style home into a modern farmhouse masterpiece is a testament to our commitment to turning dreams into reality. With a blend of innovative technology, creative design solutions, and a passionate team, our Design-Build remodeling firm stands at the forefront of making our client's aspirations come alive. Whether it's a simple renovation or a complete overhaul, we embrace every opportunity to create living spaces that deeply connect with the homeowner.
Allow us to help bring your vision to life. Contact us today for a complimentary design consultation in our Lansdale showroom.