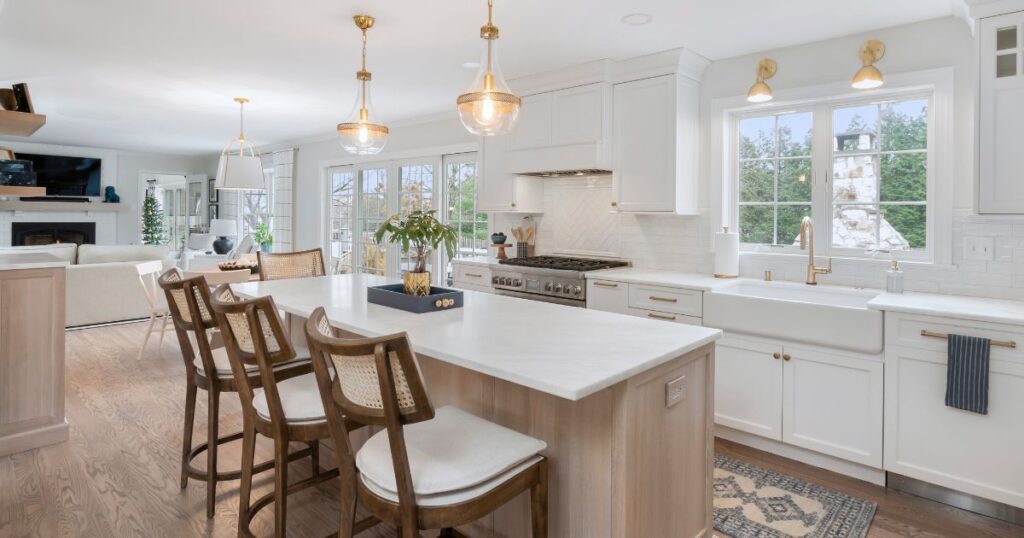 When our clients began their kitchen remodel journey with us, they knew they wanted a light and airy welcoming space with room for their family to gather. What they didn't realize was that once they decided on the design, finalized the budget and agreed upon a timeline, they thought they'd gotten over the biggest hurdles. But then reality set in and decisions needed to be made on cabinets, hardware, and appliances —and the possibilities seemed endless and overwhelming.
Decisions, Decisions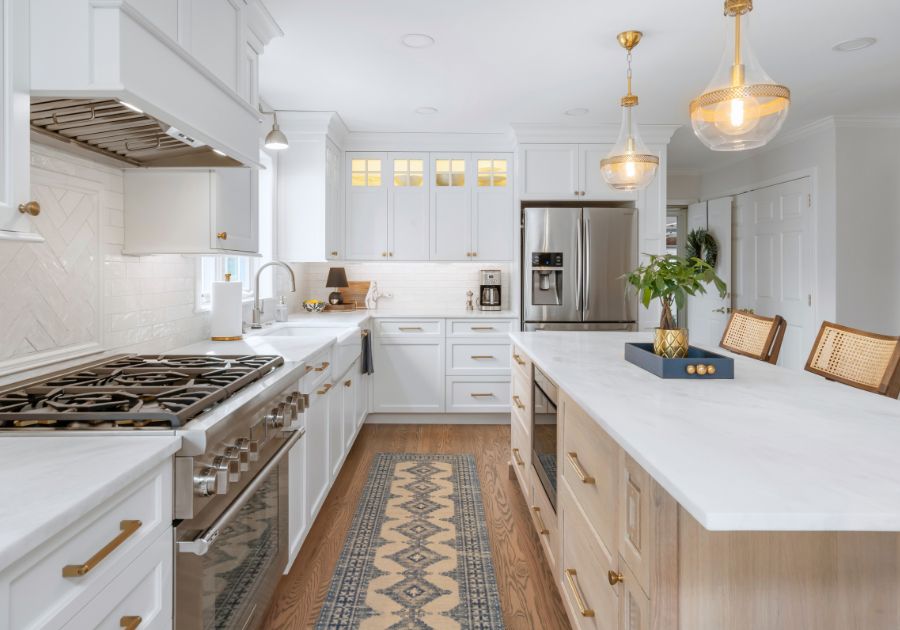 The homeowners painstakingly weighed every decision to create a beautifully designed kitchen. Refreshing traditional red oak floors were lightened to remove golden undertones, creating a lighter shade that coordinates beautifully with the neutral white oak island. We were able to expand the white oak through the space with custom shelving, an accent file folder and charging storage cabinet, and a new mantle in the adjoining family room.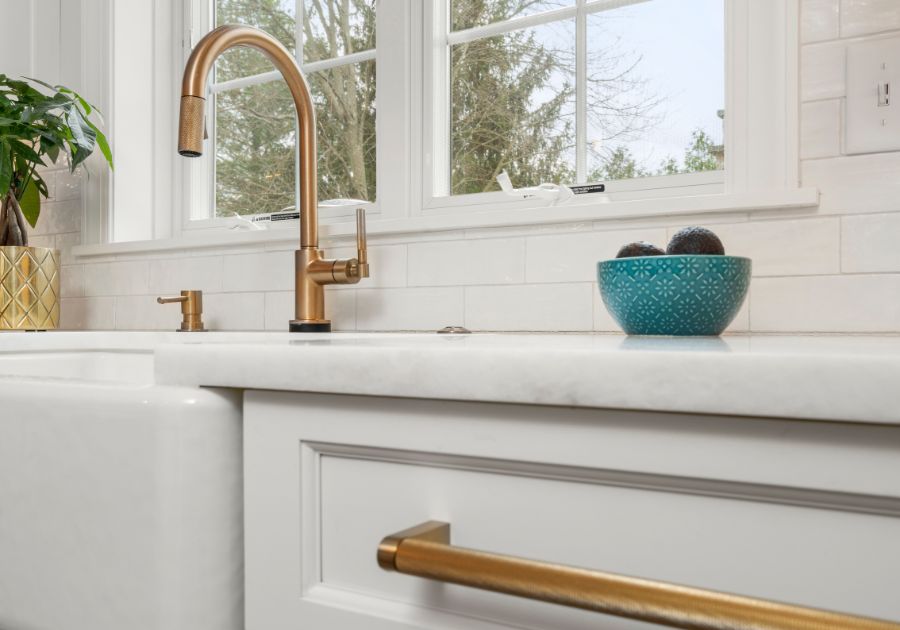 A light wood table, chairs and bar seating continue the feeling of soft neutrality. Namibian white quartzite and white glossy tile with a handcrafted look, add a subtle, soft texture to the space. This neutral backdrop allows the beautiful Brizo luxe gold faucets to pop. The cabinet hardware echoes the intricate knurling of the faucet design. In this case, thinking of hardware as a jewelry accessory for the kitchen makes perfect sense.
Gold Highlights Create a Vibrant Kitchen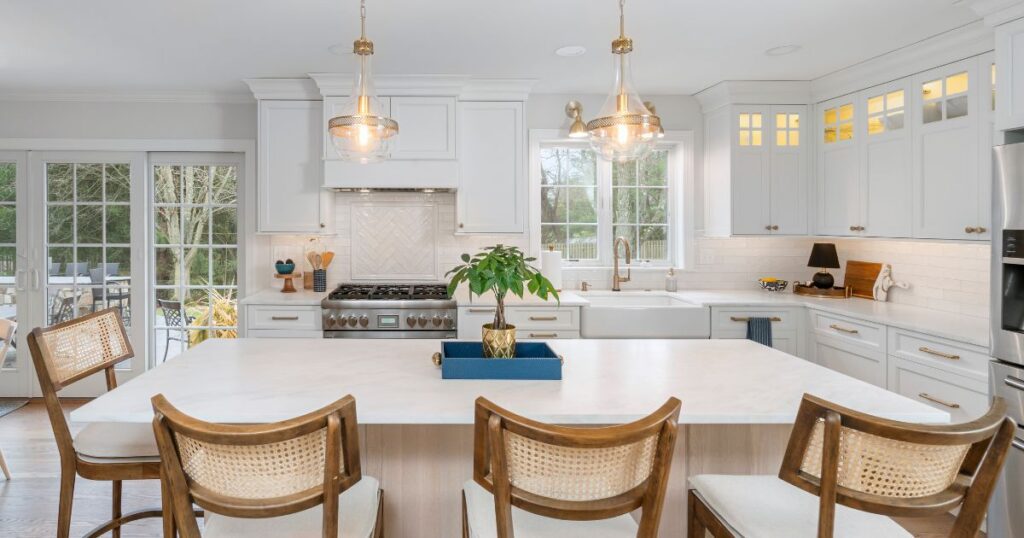 Light fixtures add vibrancy to the gold highlights and paned glass doors in the upper cabinetry supply ambient light, creating a soft glow. All lighting is on dimmers, so it's easy to create the desired atmosphere at any time of the day. This gorgeous, subtly neutral kitchen is easy to accessorize with pops of color and natural greenery.
The additional set of windows flanking the original French doors to the backyard change the entire feel of the space and offer a beautiful view of the lovely patio and provide more natural light.
Creative Contracting Can Transform Your Kitchen
We love working with clients who are completely involved in their projects. Working closely to create a successful and satisfying kitchen design is extremely important and rewarding. Ready to lighten up your kitchen? Get started today.