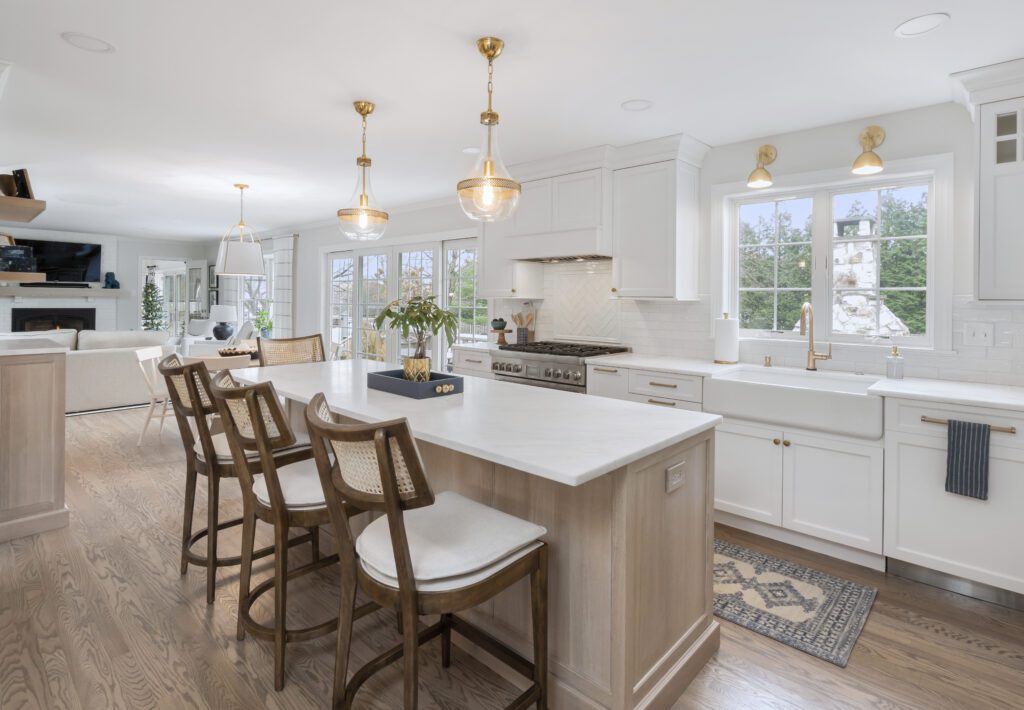 A new kitchen can completely change the way your home looks and feels. According to a study by the National Association of Realtors, 95% of people enjoyed spending more time at home after upgrading their kitchens. If you're thinking about hiring a home remodeling contractor to extend your kitchen, here are five benefits you should know about.
1. Open Space
There's nothing worse than feeling crowded in the space you cook and eat, and that's a big problem for a lot of homeowners. When you have a bigger kitchen, you can keep the same amount of counter space and room for appliances while having plenty of open space. This is especially helpful for busy families who are all trying to eat, cook, and get out the door each day!
2. Storage
If you struggle to find places to put all your dishes, pots, pans, and utensils, you're not alone. Upgrading your kitchen is the best time to add more storage options, and that's one of the benefits of a bigger space that you'll notice immediately.
3. Versatility
Your options can be a bit limited if your kitchen is on the smaller side, but larger spaces are more versatile because you have more room to work with. Whether you want to add a flat-top grill or install a pot filler, you'll have plenty of room in a large kitchen.
4. Seating Space
Kitchens are a popular spot to socialize in many homes, and more space equals comfort when you invite friends and family over to sit and enjoy snacks and drinks. You can even talk to your home remodeling contractor about converting part of the space into a bar or a breakfast nook!
5. Cooking
Cooking in a small kitchen can be frustrating, especially with multiple people. When you upgrade, you're giving yourself more space to roam around as well as add more storage and counter space. If you adore cooking, baking, or meal prepping, you'll love having a large kitchen.
Limited space can cause a lot of problems in the kitchen, especially if you like cooking elaborate meals. If you're looking for a home remodeling contractor to expand your kitchen, give Creative Contracting a call to talk about your project today!