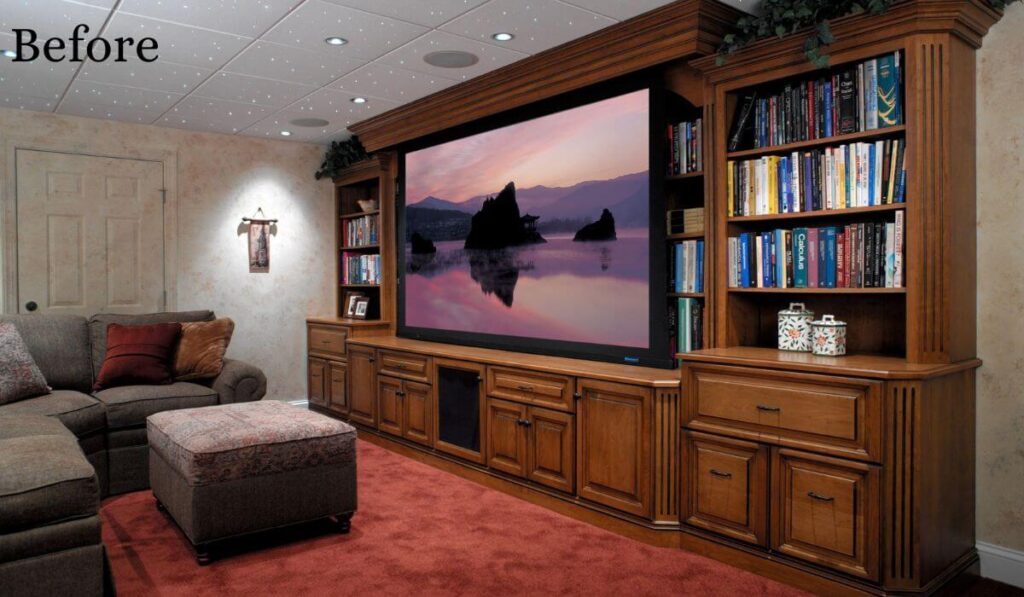 When we first stepped into Mark and Linda's basement, it was a bustling family hub filled with laughter and activity. Craft projects, gaming marathons, kids' sleepovers, and family TV nights were the norm in this space. It was a versatile area that also housed a small workout zone and a convenient eating bar. But after two decades, it was time for a change.
Evolving Needs
This year, Creative Contracting had the privilege of returning to Mark and Linda's home to remodel their basement once more. The dynamics of their family had evolved, and their vision for the basement had shifted drastically. No longer a hub for family activities, this space was now reimagined as a luxury private gym and spa.
Luxury Amenities Galore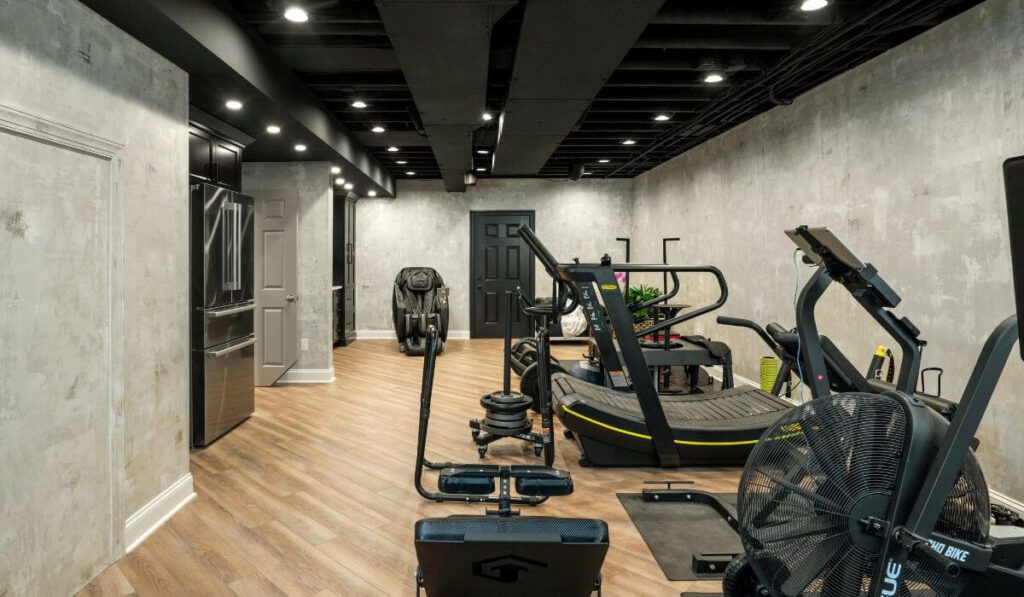 The new basement is nothing short of a lavish sanctuary. It now boasts a fully-equipped gym, a rejuvenating sauna, and a lavish bathroom that exudes opulence. Every detail has been meticulously planned to ensure maximum comfort and luxury. There's even a Subzero wine fridge for those post-workout indulgences, and a state-of-the-art massage chair to ease those tired muscles.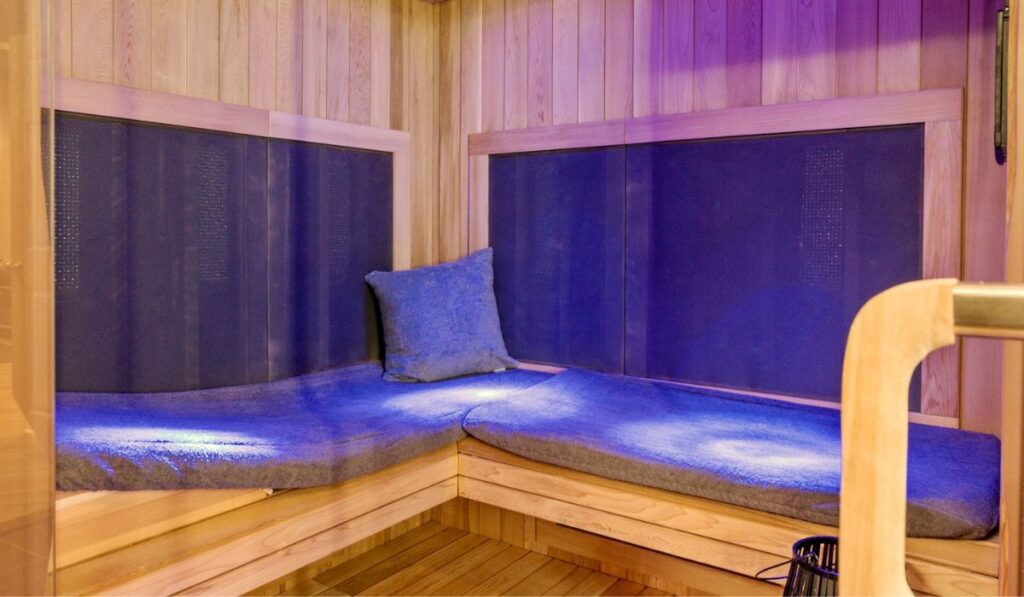 After a relaxing sauna session, a handy ice maker in the bathroom allows you to quickly fill the oversized soaking tub with refreshing, ice-cold water.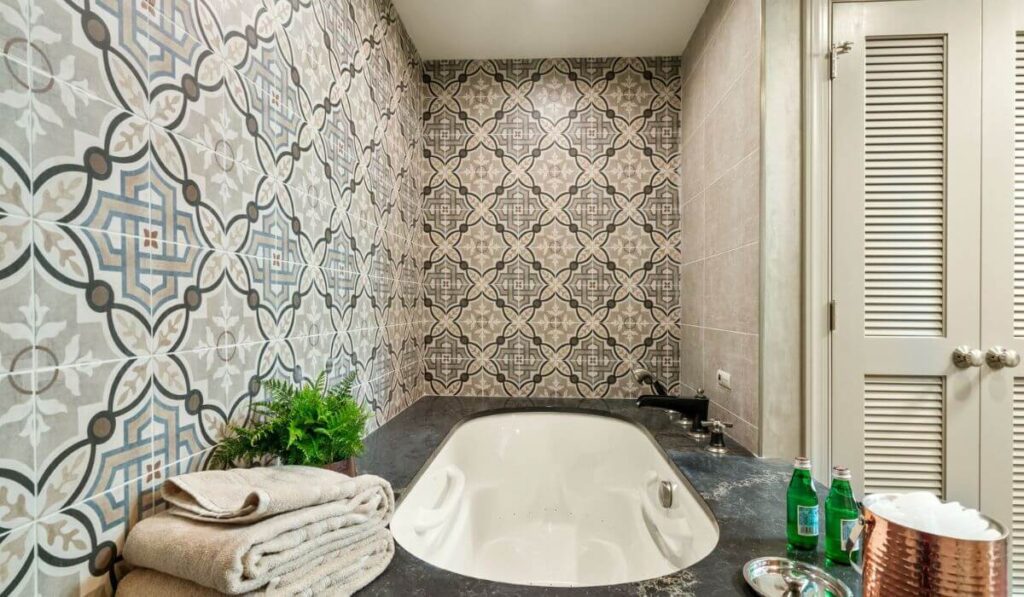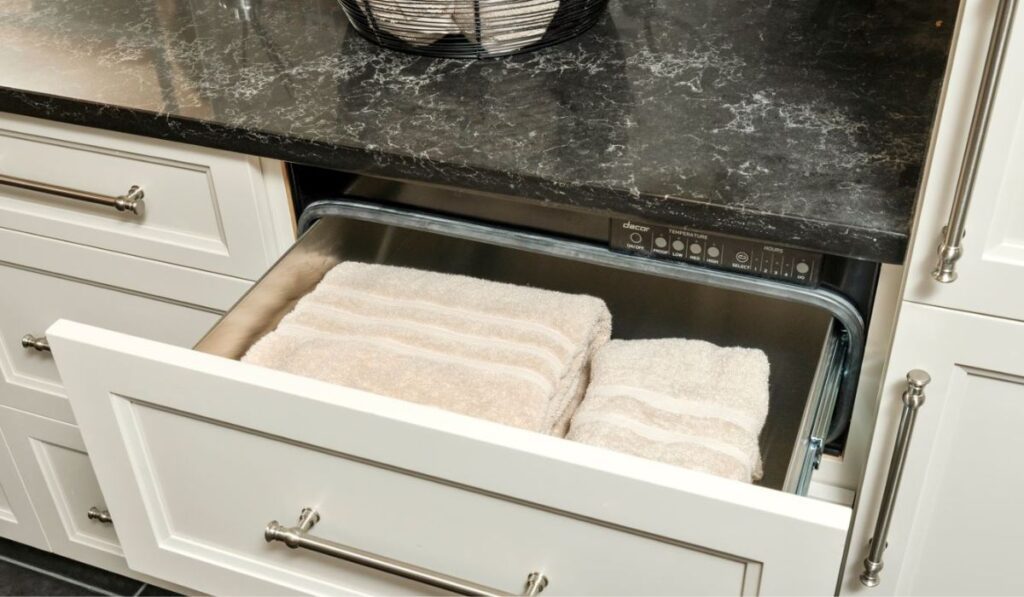 The large shower and warming drawer for towels complete the spa-like experience. No more hauling towels up and down the basement steps – there's even a washer and dryer conveniently placed in the bathroom.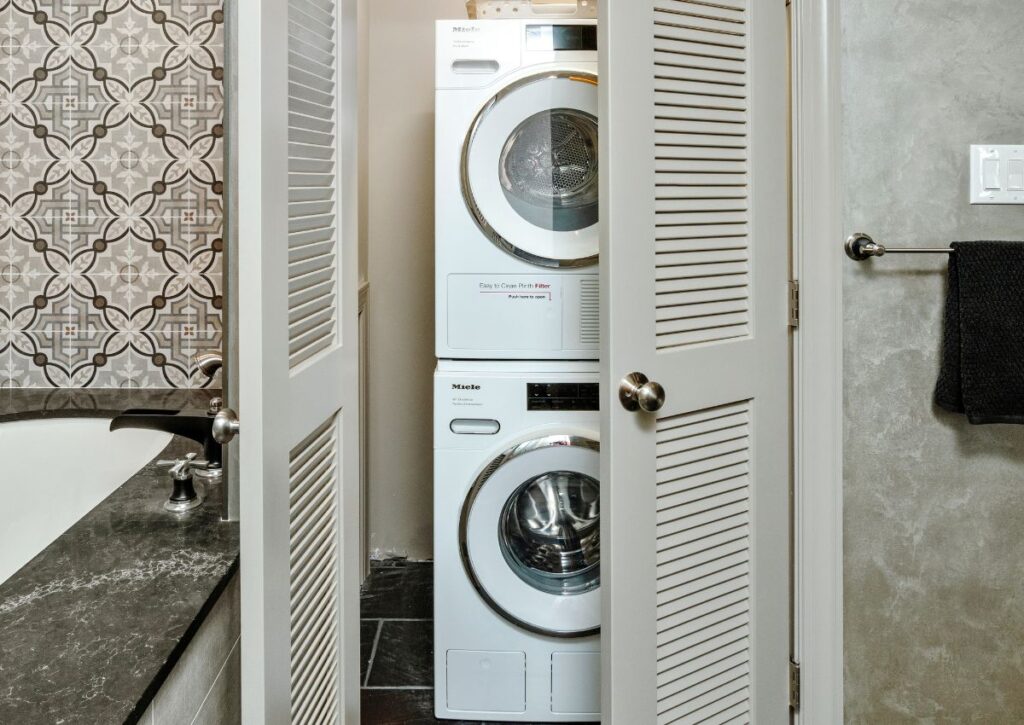 Modern Aesthetics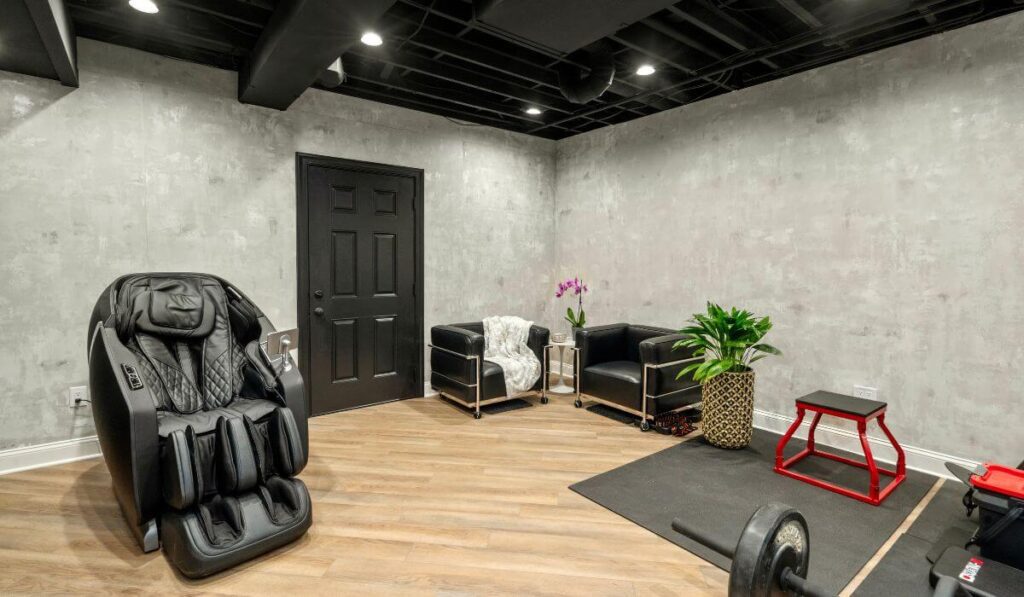 The aesthetic transformation of our client's basement is remarkable. The ceiling has been opened up to add height and painted in a sophisticated matte black, creating an industrial edge. The new LVF flooring, laid on an angle, cleverly mitigates any sense of narrowness in the space. Custom hand-applied paint techniques adorn the walls, exuding an edgy, gym-inspired vibe.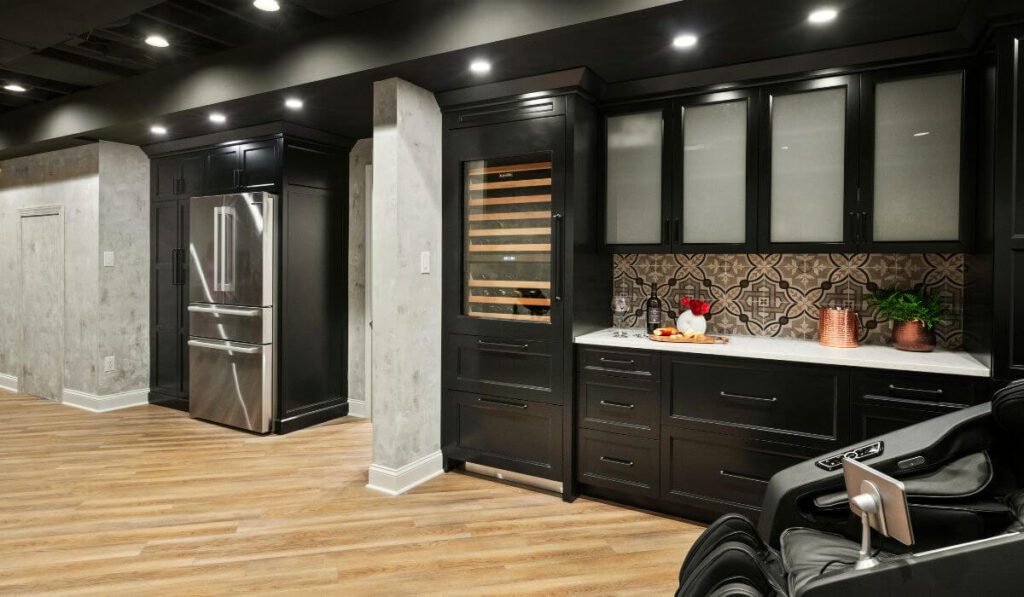 The black custom cabinetry adds a touch of glamour while harmonizing with the black ceiling, serving as a chic anchor for the overall look.
The Road to Bathroom Bliss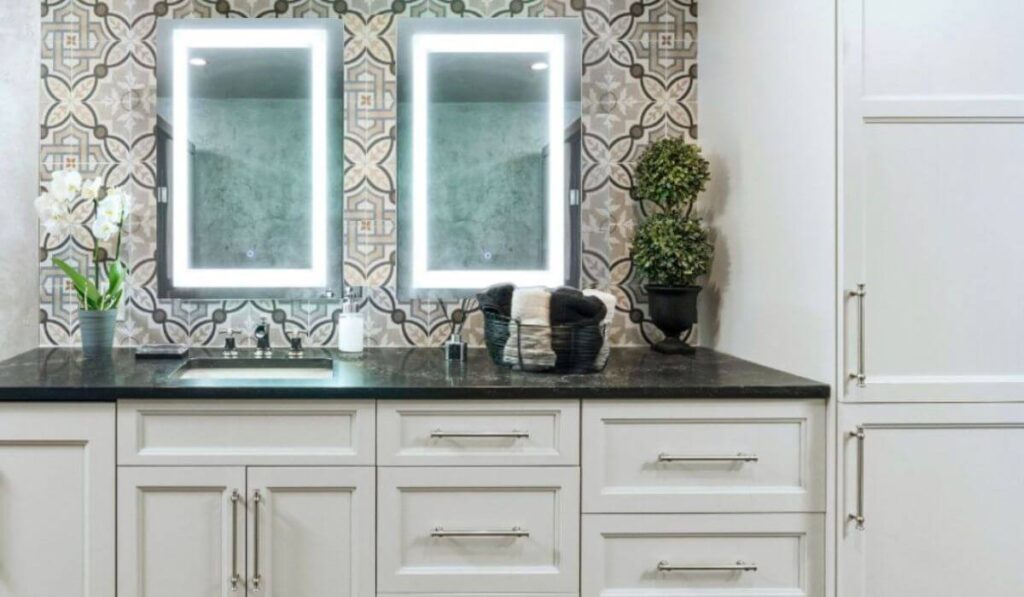 The bathroom is a showstopper in its own right. Bold encaustic tiles steal the spotlight, while the black flooring and warm tones exude elegance. White custom cabinetry complement the bold elements of this bathroom and provide ample storage for our clients' needs.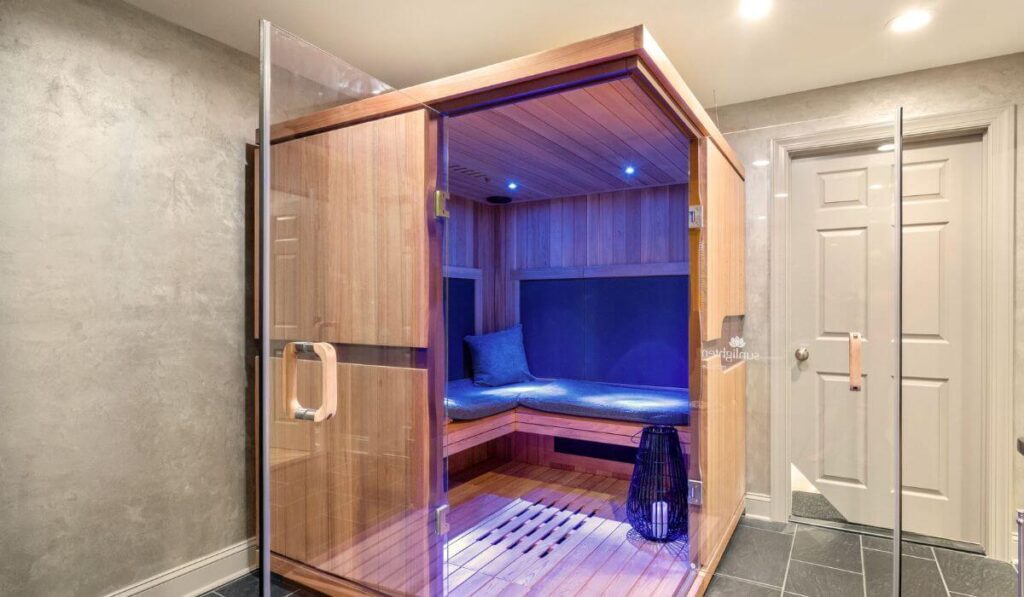 The challenge of installing the enormous spa required lowering it through the upstairs family room floor since it wouldn't fit through the basement doors. Despite this obstacle, you'd never guess that the family room flooring was ever disturbed.
Illuminating Ambiance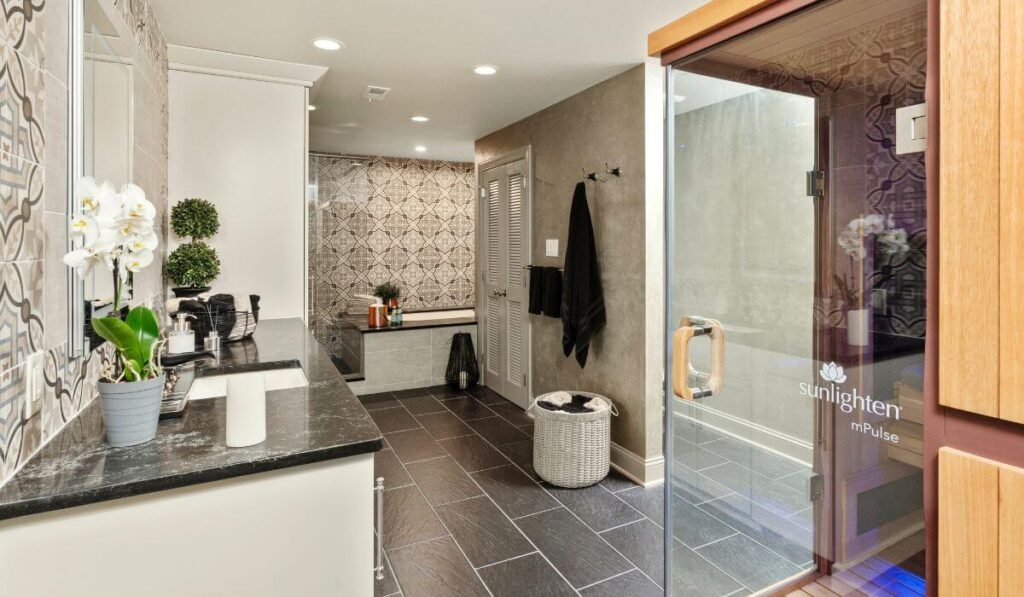 In a room with no natural light, lighting becomes paramount. The walls in the bathroom feature a hand-applied plaster finish that gleams in the artificial glow. Battery-operated flickering candles in large rattan holders not only add a soft, ambient glow but also serve as a safety precaution for the family's cats.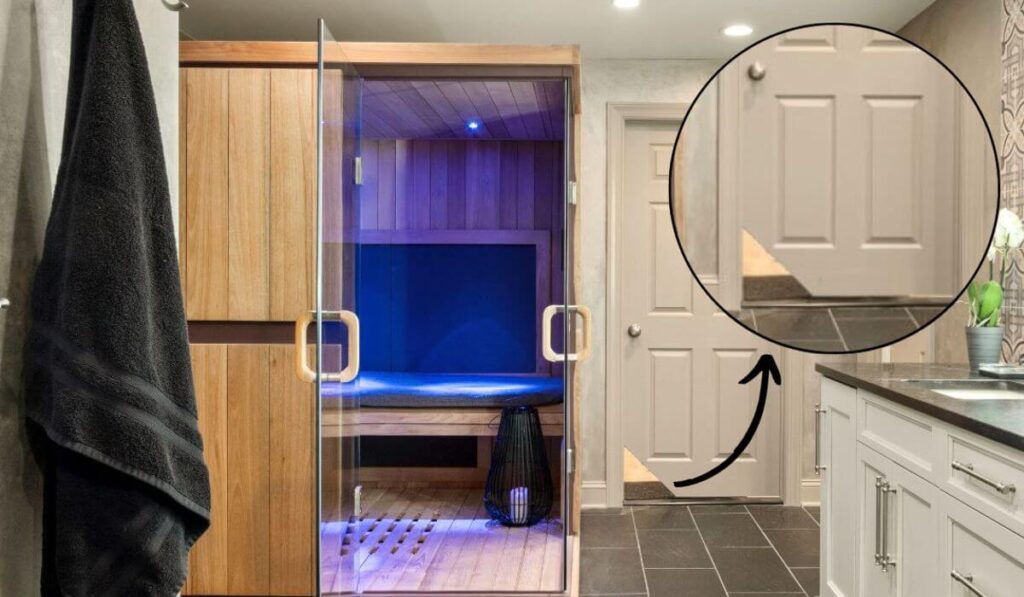 Speaking of which, the doors have been custom altered to allow the feline family members easy access to their kitty litter boxes in the basement.
Upgrading With Sleek Fixtures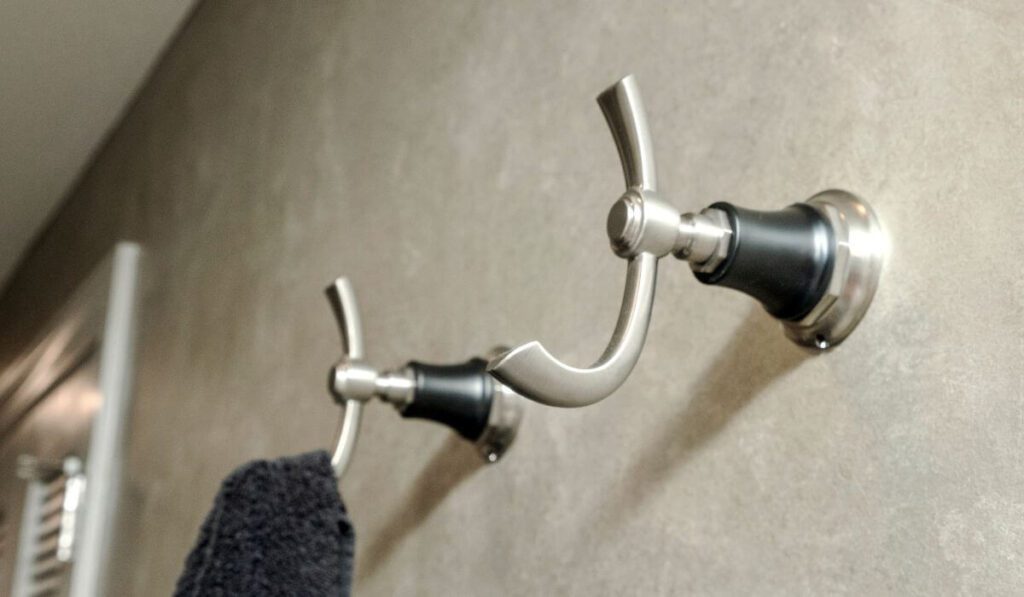 To complete the look, fixtures in the luxury spa bath have been finished in a matte black and brushed nickel, adding a modern touch that harmonizes with the overall aesthetic. This amazing basement transformation is a testament to the evolving needs and tastes of a family over time. From a bustling family space to a luxury gym and spa retreat, it's a stunning example of how creativity, craftsmanship, and attention to detail can breathe new life into a cherished space. At Creative Contracting, we take pride in turning your visions into realities, one project at a time. Contact us today to see how you can transform your space to suit your current lifestyle.