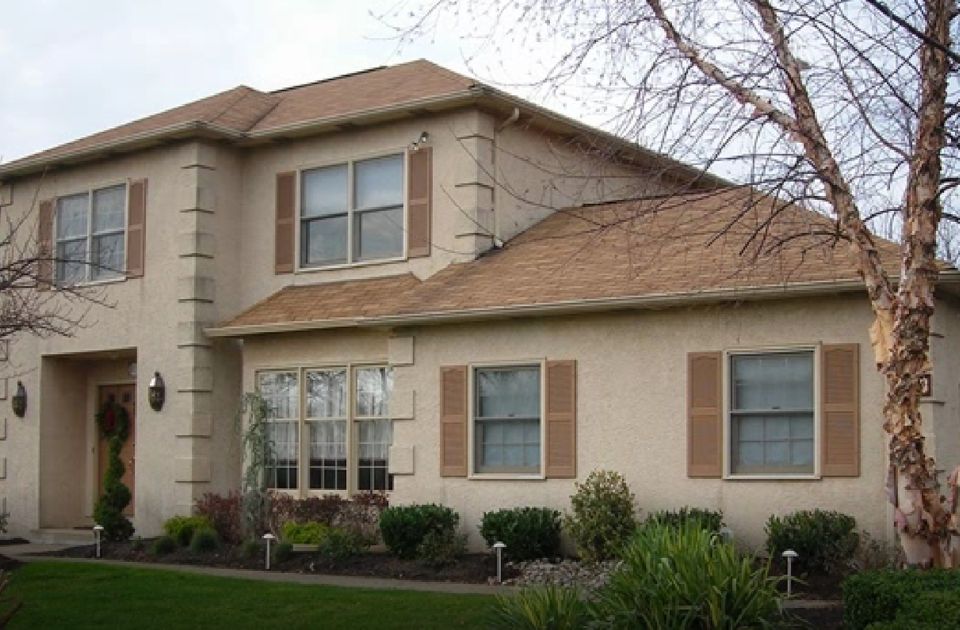 Have you ever had the feeling that your home needs a refresh and an upgrade? That's just what our Maple Glen clients were thinking when they reached out to us. The homeowners shared with us their desire to create a new look for their all-stucco exterior to create a modern style.
What Is Stucco?
Stucco is a cement-type mixture made of Portland cement, lime, sand and water. It goes on the outermost layer of residential structures and is set to a thin finish coat. Stucco has been a popular exterior finish for many years, but it has its limitations. Due to its brittle nature, stucco will crack as a house's foundation settles, which can be a pain point for homeowners.
A Stone and Siding Façade Gives Instant Curb Appeal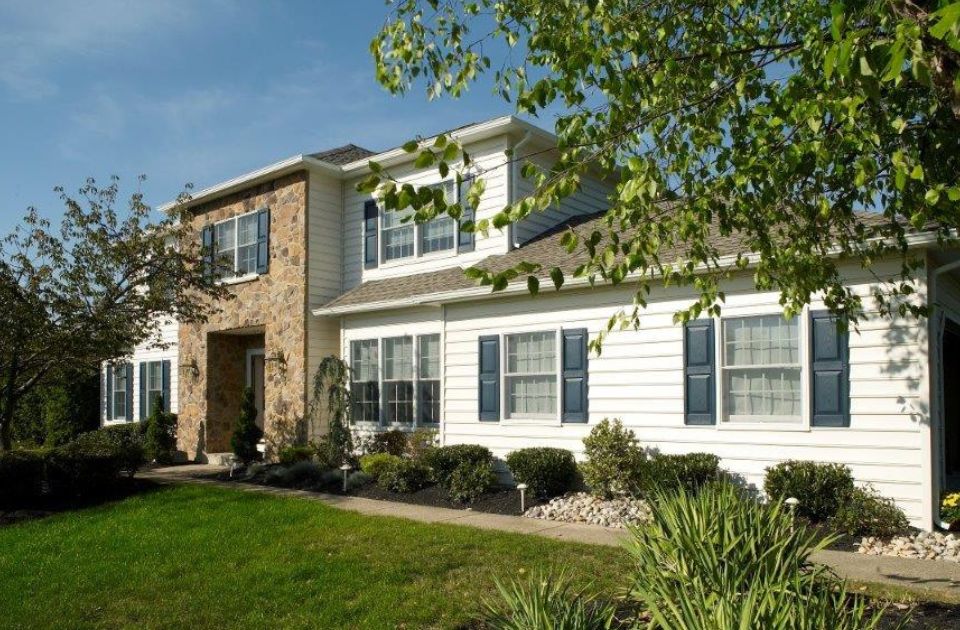 The exterior of the house had been entirely stucco, but the homeowners knew the problems stucco could cause to the home. Many homeowners, however, are unaware of the risks stucco poses to the structure and durability of a home. Stucco is known to cause water infiltration, encouraging the growth of mold and rot in the underlying structure. We always encourage clients to move away from stucco and replace it with more durable materials that will protect their family's health and investment in the property.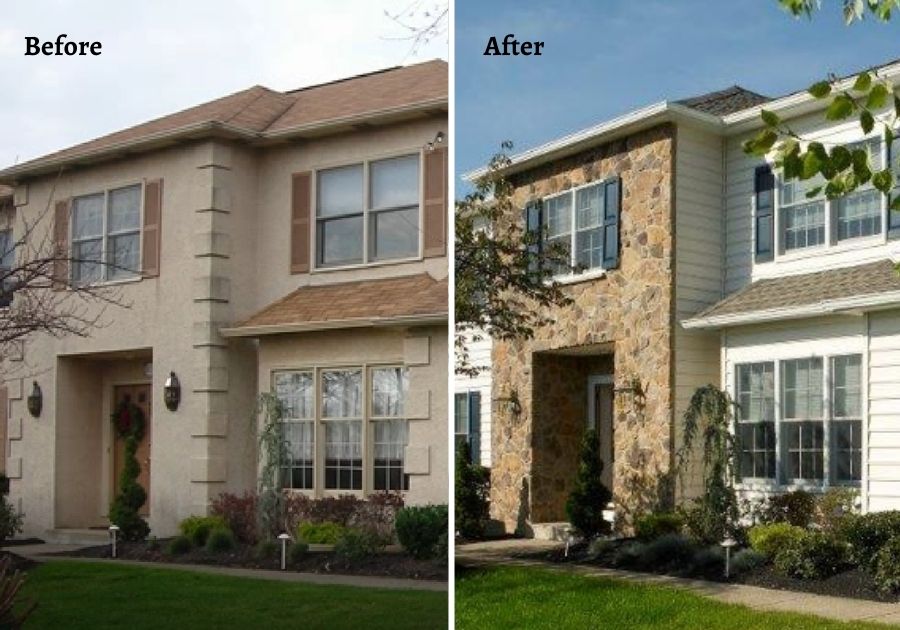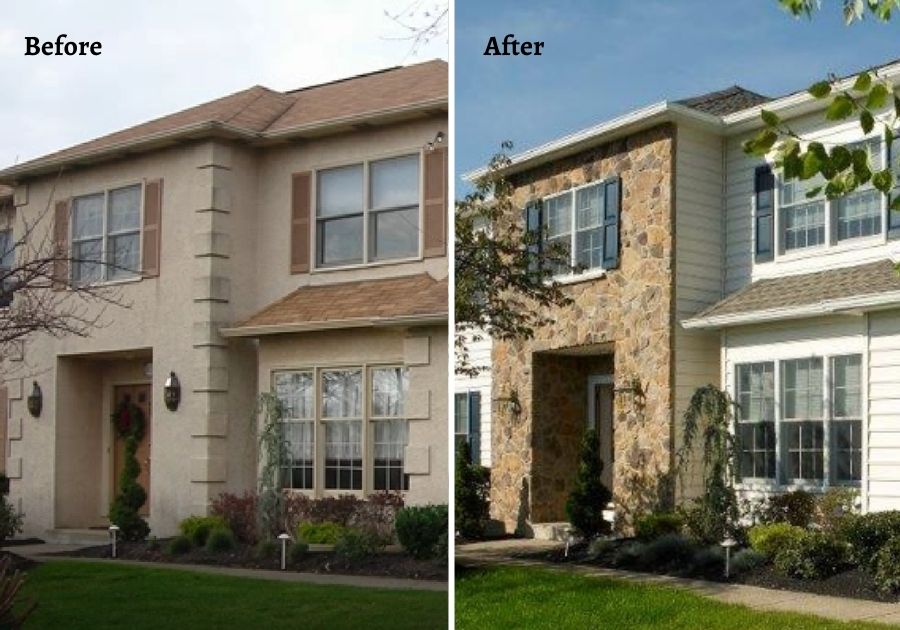 As you can see from the before and after photos, the switch to stone and siding for their home wasn't just practical, it also provided a major update and created a polished feel to the exterior. Our clients have found that upgrading to stone and vinyl siding has been a smart investment that not only improved the appearance of their home but also increased its value and reduced maintenance costs.
Since it's common to have to undergo a stucco remediation process prior to selling a home, our clients were happy to get this upgrade taken care of. Once moisture gets into stucco exteriors, problems multiply. This is a complication any homeowner would want to avoid when they're ready to sell their home for its full value.
Call Creative Contracting For Your Home's Makeover, Inside and Out
If you're worried about your home's stucco, give us a call. We can help with stucco remediation, and exterior upgrades to prevent minor problems before they become major concerns.