Have you been looking at your kitchen, telling yourself it's time for a change? Before you start considering a complete remodel, ask yourself these three questions and see if there is an alternative option:
Let me preface this question with this statement "Everyone could always use more storage space". That being said, is your kitchen functional in terms of layout and space?
Are your appliances fairly new and in working order?
Is budget one of the major reasons holding you back from solving this problem?
If you answered 'Yes' to the three questions above, you will probably be interested in reading the rest of this blog. If Creative Contracting could give your kitchen a brand new look, save you about half the cost of a complete kitchen remodel and have it done in more than half the time, would you consider calling us to see what can be done to your dated and tired kitchen?
Cabinet Re-facing is a great option to giving your kitchen a new look and saving your bank account from going into cardiac arrest. We would not have to disconnect or relocate your appliances, which means you still have a functional kitchen throughout the process.
Take a look below at a few great examples of what Re-facing can do for a dated kitchen. If you would be interested in exploring this option, give us a call today.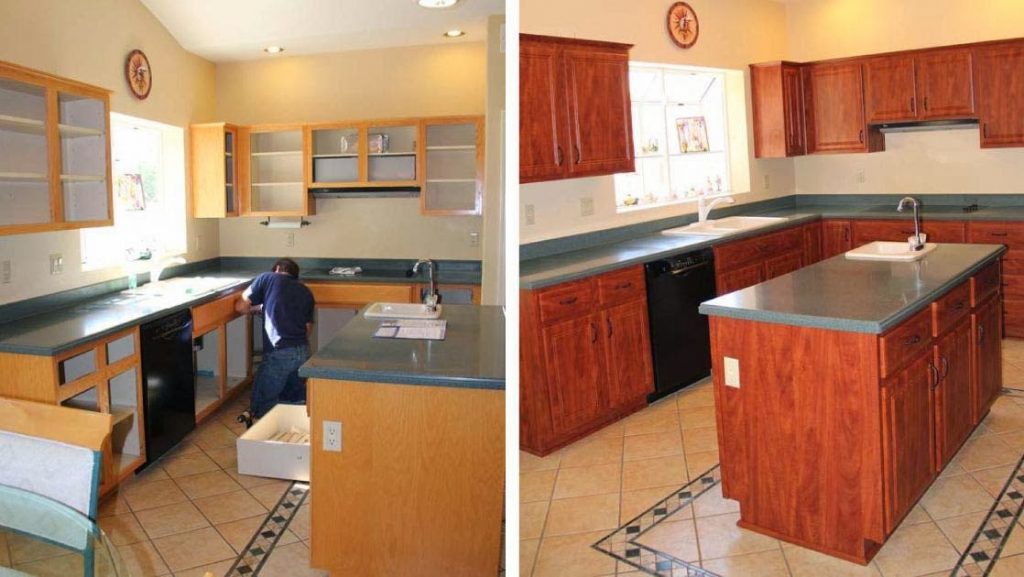 http://homedezz.com/wp-content/uploads/2013/04/0V_-1JPG12.jpg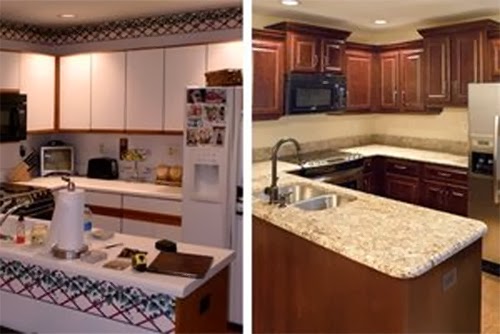 http://www.houselogic.com/home-advice/kitchens/refacing-kitchen-cabinets/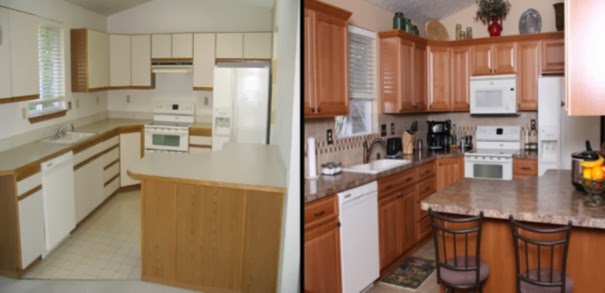 http://www.dupageremodeling.com/CabinetRefacing.html