Remodeling can be something you think about doing for years.  You know there is a space in your home that is dated, unusable, or just plain embarrassing.  Some people think, the worse it looks, the more expensive it will be to transform into something you are proud of.   If the dollar signs are the factor that is holding you back, take a look the three "types" of remodeling we can do for you.  Sometimes the level of remodeling doesn't have to be as invasive or expensive as you think.
-A 'COSMETIC' remodel can be quick, easy and cost effective if the space and fixtures are useable but not up to date.
– A 'PULL AND REPLACE' remodel is typically used when fixtures or pieces of a room are not functional and in desperate need of a facelift.
-A 'CUSTOM' remodel is necessary when the layout is also redesigned, as well as the overall look and fixtures.
Take your pick, and stop being afraid that they will all burn a hole in your wallet.  When done right, all three options can be cost effective and the dramatic change that your home needs.
COSMETIC: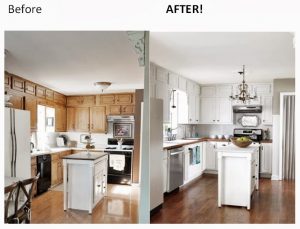 http://www.countryliving.com/homes/makeovers/dark-and-cramped#slide-15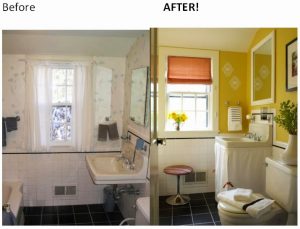 http://www.bhg.com/bathroom/remodeling/makeover/before-and-after-bathrooms/#page=22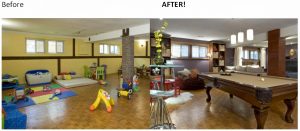 http://www.hgtv.com/decorating/10-basement-remodels-and-renovations-by-candice-olson/pictures/index.html
PULL AND REPLACE:


http://www.countryliving.com/homes/makeovers/dark-and-cramped#slide-34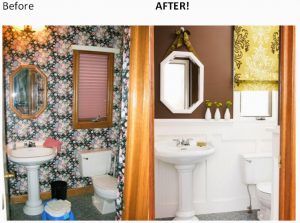 http://www.bhg.com/bathroom/remodeling/makeover/before-and-after-bathrooms/#page=2
CUSTOM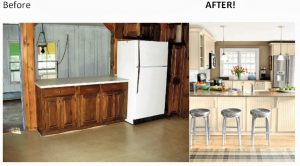 http://www.countryliving.com/homes/makeovers/dark-and-cramped#slide-28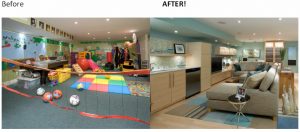 http://www.hgtv.com/decorating/10-basement-remodels-and-renovations-by-candice-olson/pictures/index.html