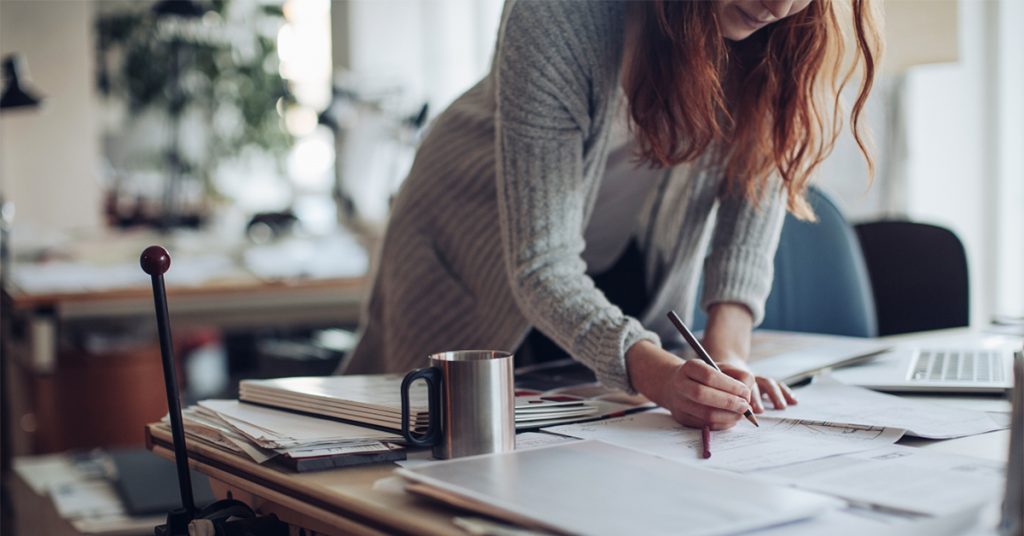 More of us are working from home than ever before. Thanks to the nasty virus COVID-19, our lives have been upended in a historically dramatic fashion. As we try to do what's best for our society and loved ones, the phrase "Stay at Home" changes every aspect of our daily lives; from work and school to isolation and limited social interaction. Fortunately, many of us continue to be productive and to engage with family and friends through the technology of our time. 
Designing the best place to work and use our technology from our homes is not a new concept – but using work space from our homes for an extended time, including home schooling, is not something families have planned for. Click here for some guidelines to encourage you to think about spatial planning needs in this unprecedented time.
We are Here to Help YOU – are you ready to get started on your new home office? You can start today without having anyone visit your home or even leaving the house. With virtual consultation from Creative Contracting, you can design now, remodel later. Our powerful on line design tool lets us work you through the design process before we even meet face- to –face. Best of all, we can offer you our personalized approach and 30 years' experience. We know what questions to ask and we can walk you through all phases of your design by asking you the right questions to inventory your needs and personal design style. Let's get started!
1. Pick the right location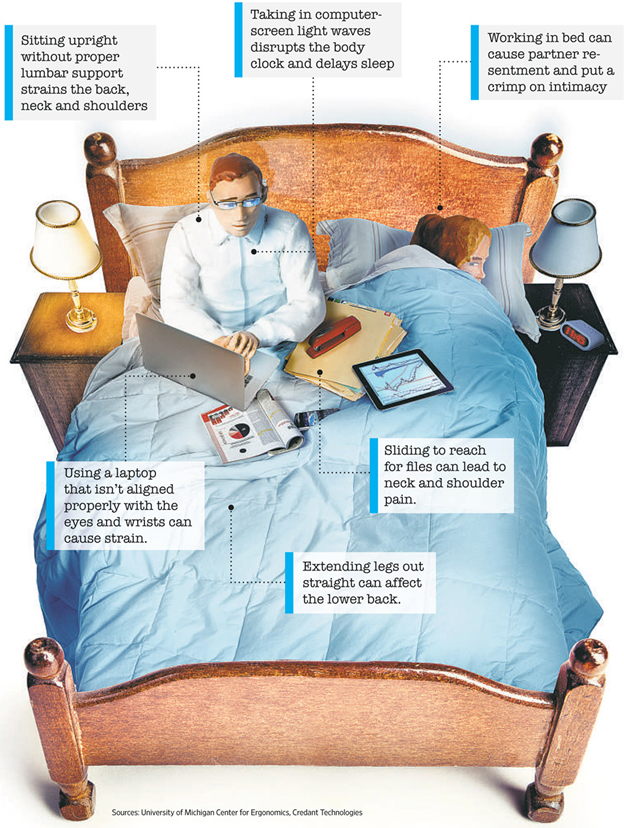 Working out of bed on a sick day, is a little different than working out of bed for weeks on end. Yes, the master bedroom, might have originally been the best place to catch a little privacy and a quiet space for those business phone calls, but in the long term it is not a comfortable option. Consider rearranging you bedroom and perhaps using a bureau as a makeshift desk. That might be an option if the kitchen table is where home schooling takes place.
Generally speaking, it is best to have a designated area for work. If you have a spare bedroom or a basement with unused space, think about how it could be converted. We are fortunate to have a detached studio. It is such a gift to separate the home environment from the work environment. A good designer can inventory your families' needs and brainstorm what might work best for you.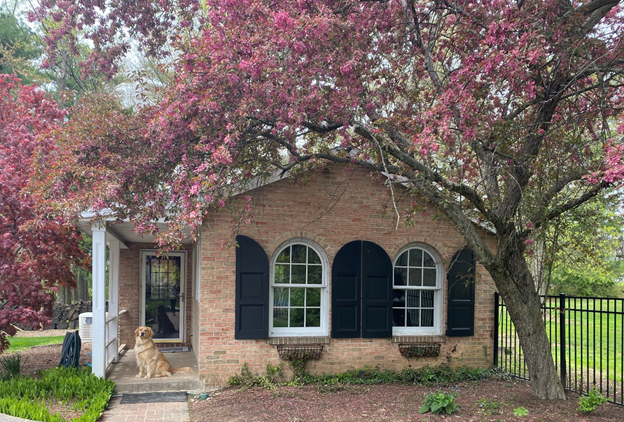 2. Sitting comfortably
Once you've found the best option for location, make sure you have the office furniture and seating that allows you to sit comfortably. Choosing the right furniture for your new office space can make a world of difference in your productivity.
The right desk and chair choices are an essential part of a comfortable and efficient home office. Your desk should be wide enough to house a computer and anything else you'll need for work.
Your desk should be at least four feet wide, if not five, and between 28 and 30 inches tall. Finally, look for a chair that is both adjustable and comfortable, just as you would if you were commuting to work each day.
3. Design to Inspire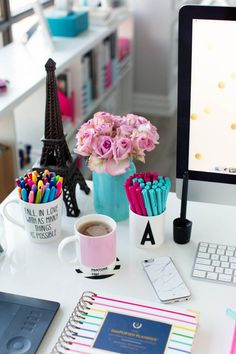 Work is still work, and it's important to plan your space with thought to what brings you joy. Natural light is optimal, but if you are working in a windowless space, consider art that you love and face your desk to the door. Plan to paint your home office a color that inspires your creativity and energizes you. That may be something bright and vivid, like a black and white scheme with splashes of orange, or it may be a calming blue, or a soft pastel. A thoughtfully planned home office can reflect your personality in a way that a corporate space cannot. So hang those family pictures, bring in a vase of fresh flowers (or an air plant if you don't have a green thumb) and make your space inviting to you!
4. Conference Space (someday)
If you need to meet with clients there are many options. In small group settings (the foreseeable future) it just might mean having some extra chairs that can be pulled up to a large desk or requisitioning the dining room table for a few hours. For a more professional conference, there are often short term rental options available in most communities. We have used our local library as a space for corporate training for our small business.
5. Storage Space and Organization
Having the correct storage space for home office supplies makes life so much easier. If you are like me – you might have 3 different junk drawers to hunt through before you find the scissors and tape. But, in my office, I always know where they are. Designating a space for everything and organizing supplies in an accessible way is time well spent. Think of closet organizers for reams of paper, or your home printer, your server.
Before you worked from home, storage may have been something you took for granted. Chances are your workplace had plenty of shelves, cabinets and closets to keep supplies.
Your home office should be the same way. Make sure the design accounts for space for shelving, file cabinets or cupboards. Keep your current projects close at hand and filing system nearby, along with reference materials, catalogues or manuals you need for your job.
Space in your home office might be limited, so remember to organize vertically as well as horizontally, with things such as floating shelves and vertical file folders.
6. Cords, cords, everywhere!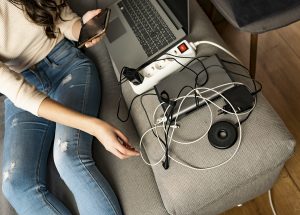 Fewer things can make your home office feel unmaniangle as working in a jungle of wires. Keep your cords under control by going wireless. Using a wireless router, printer and mouse will greatly reduce the number of cords in play.
Organize any leftover wires with a grommet that leads wires from your desk to the floor. A cord tamer can also help you manage your wire situation.
Are you ready to get started on your new home office? You can start today, without having anyone visit your home or even leaving the house.
7. Therapy Dogs Welcome
One of the best advantages of a home office is that pets are always welcome (at your own discretion)