There are lots of styles and considerations when choosing the vanity for your bathroom remodel. Cabinetry designs have really changed in the last 30 years. One of the biggest differences is in vanity height. A standard bathroom vanity was 30″ high in the 1980's, now the standard vanity height is 36." The reason for the change is all about comfort. It is much easier on the back to have a bathroom sink the same height as a typical kitchen sink. Leaning over causes stress on the lower back and having a surface at work- station height makes sense in most instances. Custom vanities can be made for ADA height requirements, or if you want something lower for children. Most families are fine with a step stool for young children – they grow fast!
In this example of a replacement vanity – you can see the style changes that are available for your bathroom remodel. Stained oak wood was the go- to for many years, but now we find that painted finishes and furniture styling details are very popular. Five piece drawers and doors with stylized rails and stiles definitely provide a new crisp look compared to the traditional raised panel with slab front drawer and oak cabinetry.
Looking beyond cabinet height and wood finish – you can see how hardware and fixtures have an integrated style – in this example, pulls with a contemporary feel replace the round functional knobs and the faucet and sleek integrated sink also add a transitional update to this bathroom remodel vanity selection.
Another Bathroom remodeling Idea
If this double sink vanity looks familiar – we are not surprised! A hall bath with a nice double vanity continues to be a staple in builder homes. If your hall bath is looking a little tired and you're ready for a new look, you may want to consider how many times two people are both using both sinks. Once again, our observation – children grow quickly! They don't want to be in the bathroom together for very long. You can take this space and add a nice furniture style cabinet with one sink and some very nice counter space.
In this bathroom remodel a single sink navy vanity offers plenty of storage and counter space. Navy cabinets and crisp white counter tops with brushed gold accessories are classic style and a nice update. The patterned tiled floor is a new trend and adds a fun twist.
Here is the same size vanity with a double sink – it's really a personal preference, but something to consider in a bathroom remodel. In both of these samples of 48″ bathroom vanities – the height is a standard 36."
Master Bathroom Vanity
When remodeling a Master Bath, it is much more common to splurge on custom cabinetry and high end finishes. Today homeowners are looking for a place to begin the day in comfort and end the day in relaxation! For an in-home spa feeling, explore the many different styles of bathroom cabinetry and consider changing the layout and adding more storage.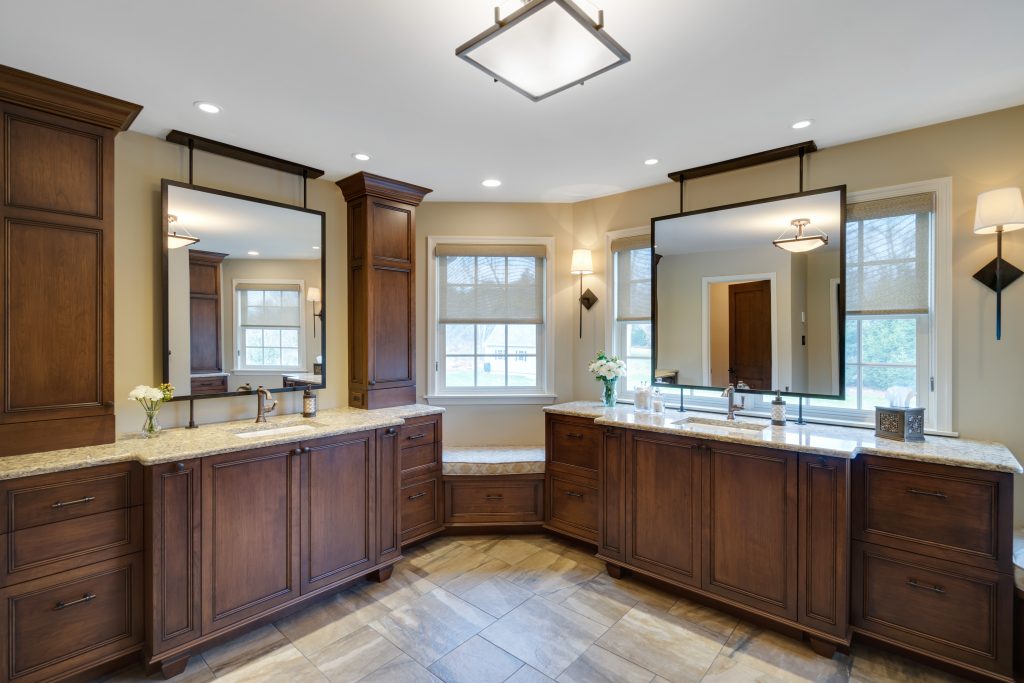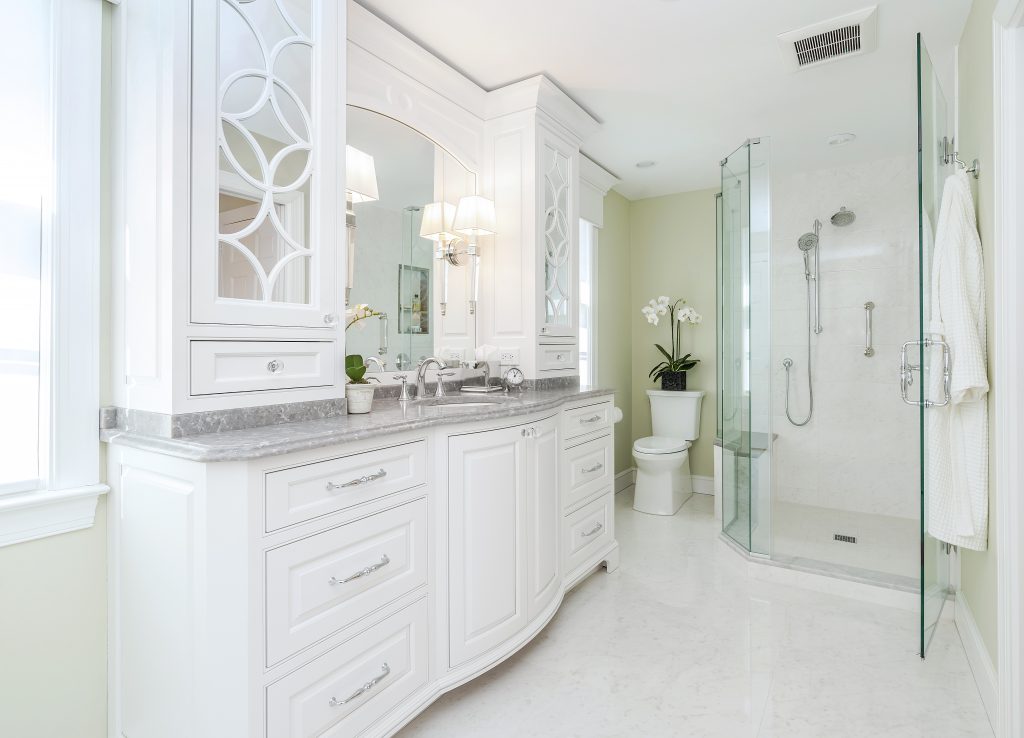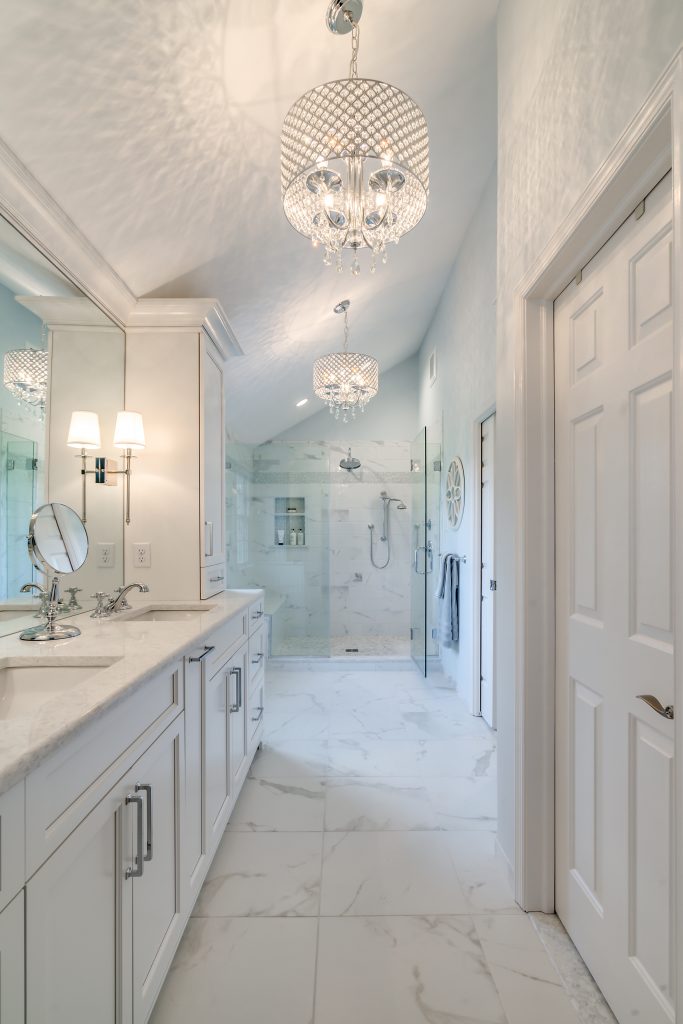 Choose what you Love and you will be Happy!