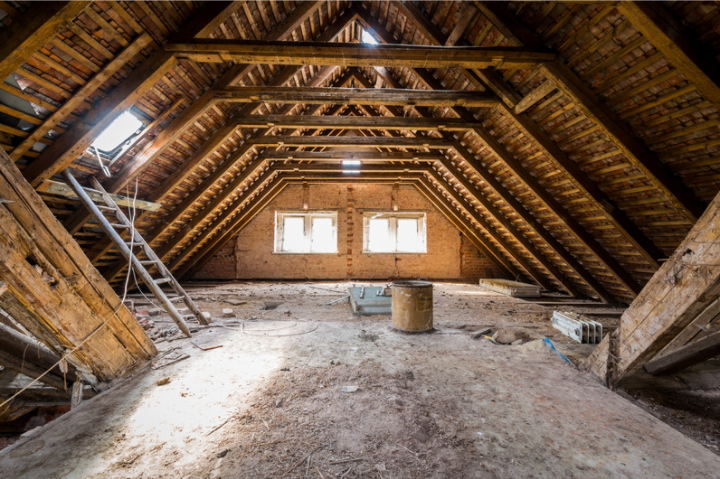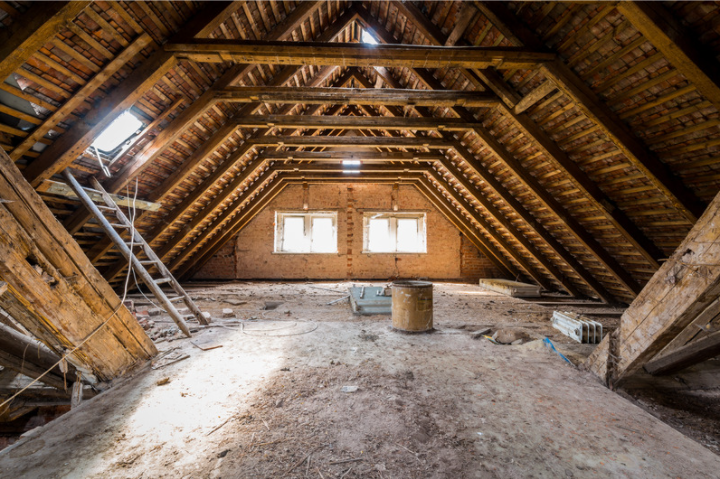 Is your house bursting at the seams? Do you feel like no matter what you do there just isn't enough room for everything? Feeling like you are living on top of each other, and you just can't take it anymore? If the answer is yes, look up to the attic!

If you have an unfinished attic, you are one step closer to having a home that works with you, not against you. Attic spaces already have the basics – a floor, walls, and roof. With a little creativity, your attic can become that playroom, extra bedroom, home office, gym, or hobby room of your dreams!
Good candidates for attic remodel projects need to account for these three important factors:
Adequate floor joist support – The most important aspect of using your attic is its stability! The strength of the floor joists depends on how big of a load they can carry. Most ceilings are not designed with joists that can withstand the weight that a floor must handle. This means that the ceiling joists must be reinforced, which could be a complex process. We recommend against doing it yourself for a project of that magnitude. Choosing a trusted contracting company ensures the structural work is done correctly, guaranteeing you and your family's safety.
Appropriate headroom – Headroom simply means the height of the ceiling. Building codes require at least 7.5 feet of headroom between the peak of the roof and the floor for finished rooms. If your space does not meet the minimum clearance, you could always raise the roof! (But that is for an entirely different post and budget!)
Ease of access – How do you currently get into your attic? Many homes have pull-down stairs in hallways or tucked away in closets. Building codes do not allow the use of a pull-down stair for main access. Think about the traffic patterns that will develop to and from the finished attic space. Will you have to carve out space for a staircase from an existing room?


While you might be able to tackle remodeling projects yourself, attic remodeling requires greater expertise. We work with our clients to fulfill all their home remodeling dreams while staying in compliance with standard codes and regulations. Get in touch with us to talk about the options! An attic conversion can provide your home with a uniquely designed space to serve a range of functions. Once you look up, you'll never look back!