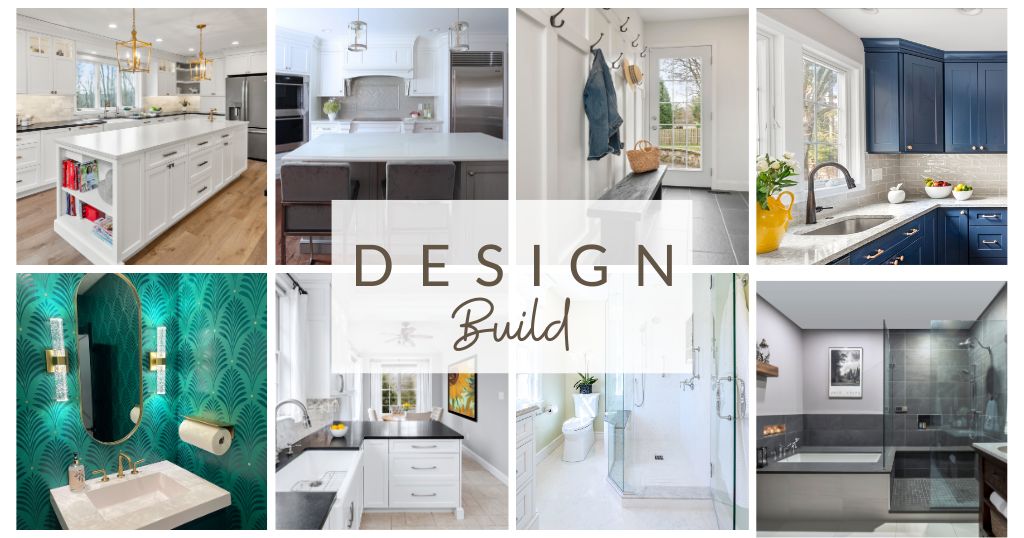 Every breathtaking remodel begins well before any flooring is laid or paint is applied. The design phase is a crucial part of every successful home renovation. For homeowners in Bucks and Montgomery counties, Creative Contracting is here as a full-service design-build firm to provide all of the ideas, insight and expertise from start to gorgeous finish.
The design phase is so important because it's here when our experienced team can offer ingenious solutions to home issues that have confounded homeowners. Whether it's an awkward floor plan or too little storage, our team prides itself on bringing helpful ideas that delight and exceed our clients' expectations. Let's explore more about what's involved in the design phase of a remodel and some examples of how it helped to transform spaces for your neighbors in the Philadelphia suburbs. 
A Personalized Approach to Your Remodel Project 
Before the Creative Contracting team begins to work on your home, we'll be there to walk you through the design phase. This begins with a consultation with one of our expert home remodeling specialists who will take the time to ask about your style preferences, what you'd like to change in your home and your target budget. 
During the design phase, we'll take measurements, photos and detailed notes of your space to develop a design plan that will come to life with computer-generated imagery so you can "see" your remodel before it happens. Your input allows the designers to fine-tune the design until it's exactly what you envisioned. Once your remodel design is finalized and the budget is set, we develop a project timeline with you so that all steps are transparent and approved. You can learn more about our full design-build process by visiting our Process page. 
A Kitchen Designed for Organization and Accessibility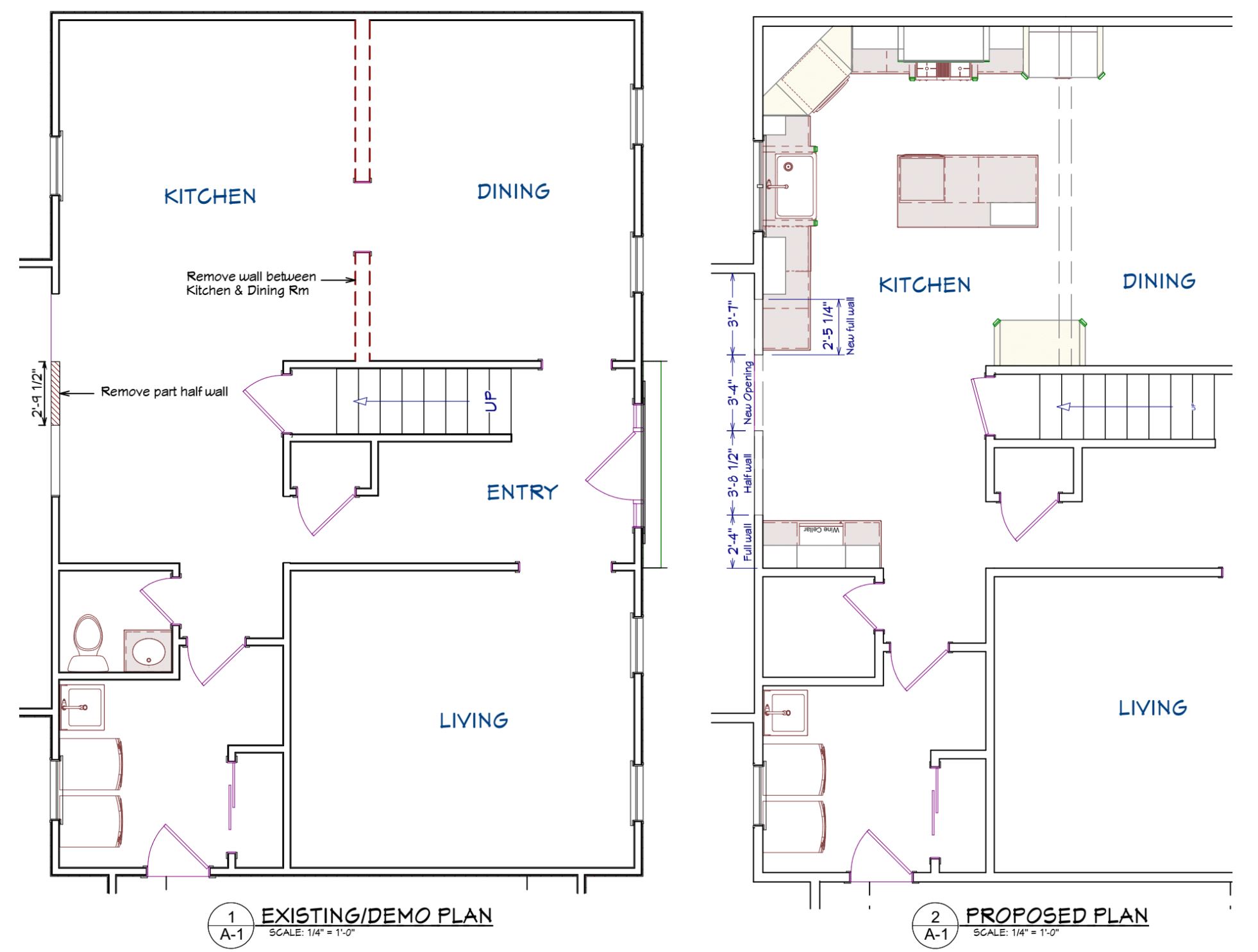 Our Doylestown client came to us wanting to open up their kitchen to allow it to feel more connected with the other rooms on the first floor. They longed for a brighter, elegant kitchen that was more open and inviting. As you can see from the existing floor plan, the kitchen was separated from the dining area by two walls, leaving a small opening in between. This configuration often restricts the flow and functionality of the kitchen, leaving the home chef isolated while preparing meals. An enclosed kitchen also limits the amount of natural light causing the space to feel dark and cramped.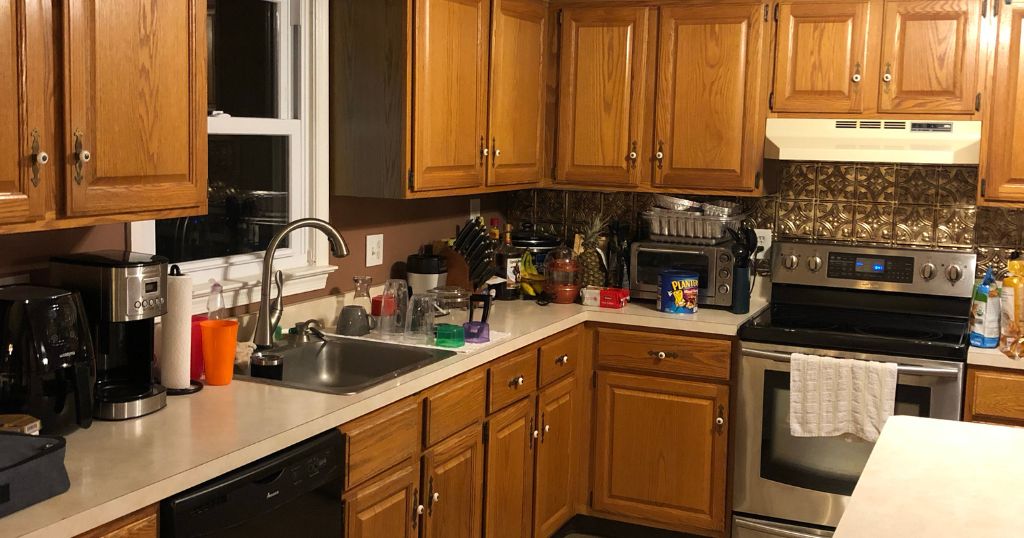 Since the kitchen had been cut off from the rest of the home, the dark wood cabinets made the space feel even more cramped. They also struggled to find places to store all of their small appliances, kitchen accessories and snacks. The result was countertop clutter that further added to the uninviting feel.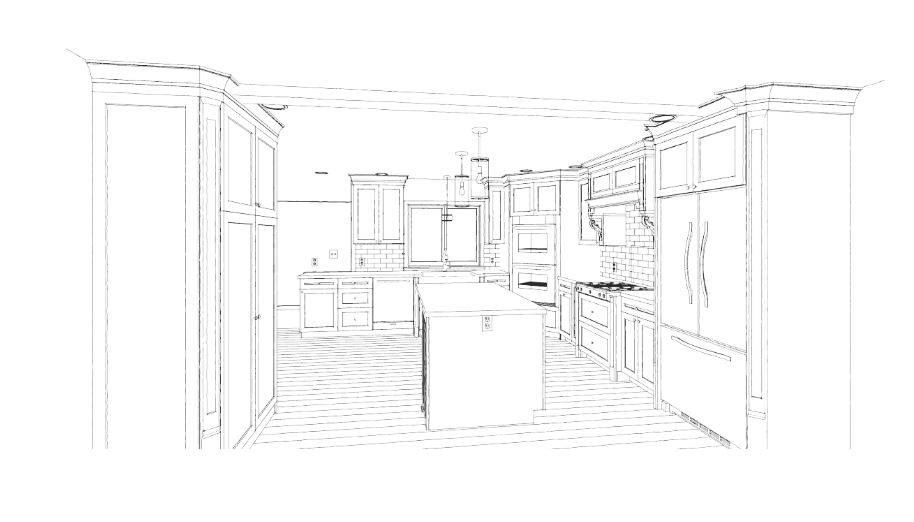 Providing the client with a sketch of the new kitchen allowed them to envision the space which was based on detailed requirements we uncovered during the design phase. They asked our team to design a space that felt luxurious and welcoming, with brighter colors, sophisticated cabinetry, and more space to store everything. To give them this grand, spacious feel, we proposed removing several walls and relocating the placement of many of the kitchen's cabinets.  In addition, we suggested design options, such as white cabinetry with furniture trim finishes, a gorgeous stove hood and built-in appliances that give a fully custom, streamlined look.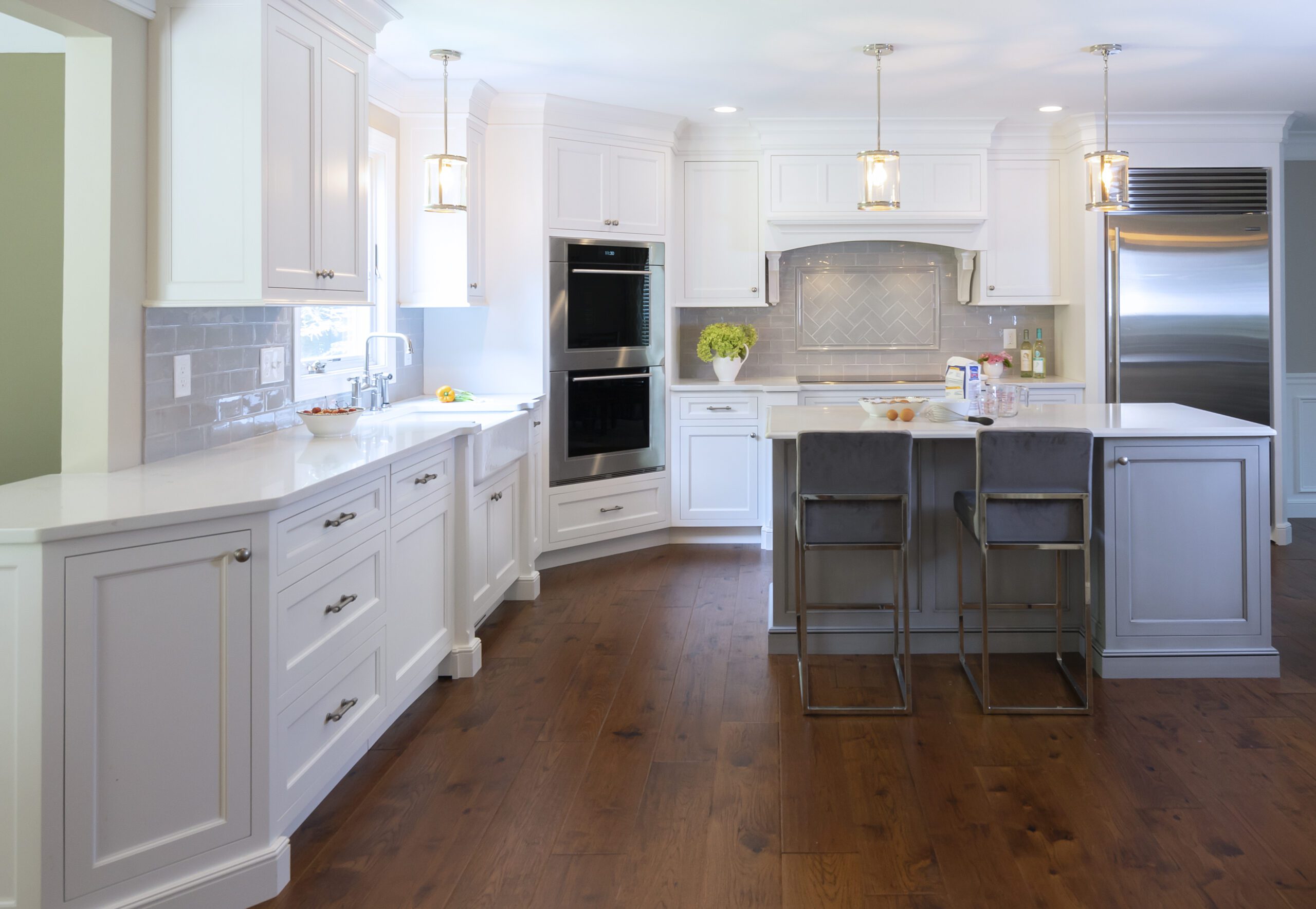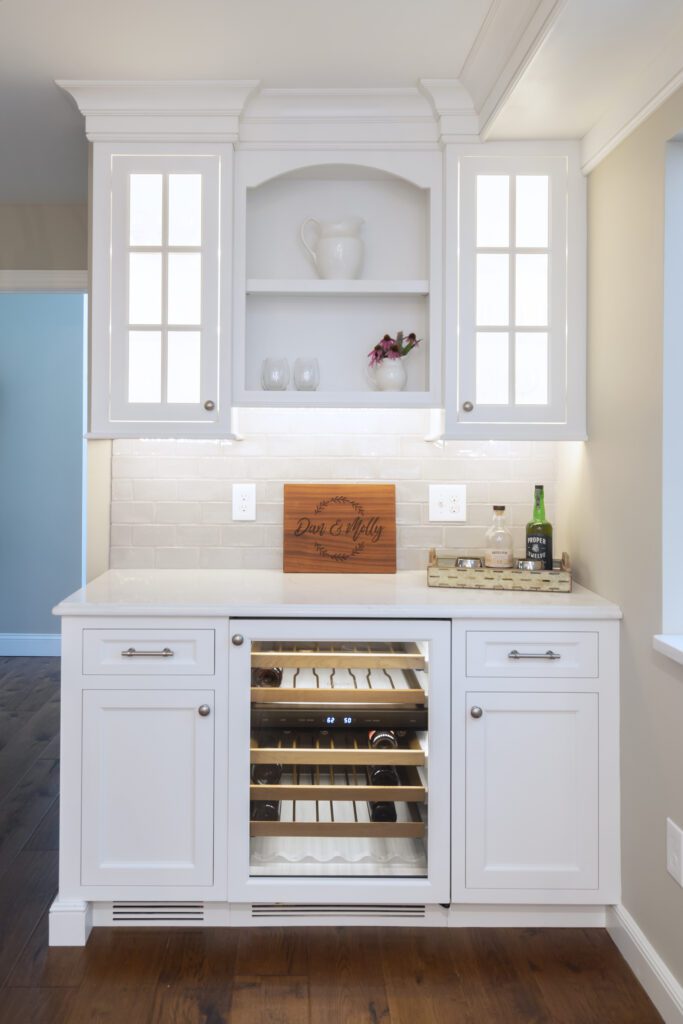 To achieve their vision of clutter-free counters our team designed an elegant beverage center with hidden appliance storage. Now the kitchen feels like a part of a cohesive entertainment space and our clients are able to enjoy cooking in the kitchen while conversing with family in the dining room. And they'll never miss a second of the big game on TV in the family room when they visit the kitchen for a drink refill. 
Reconfiguring a Bathroom Into a Stunning Space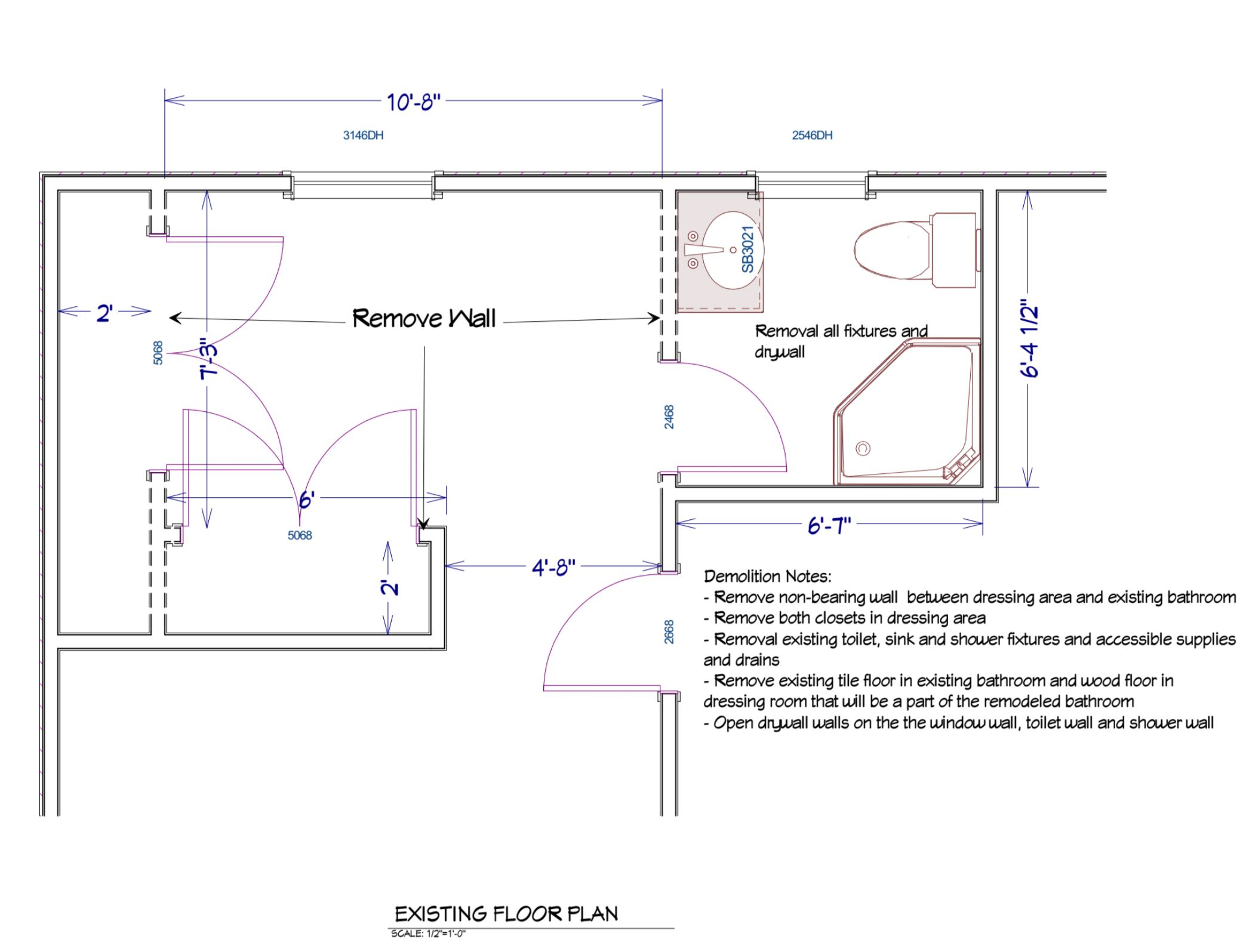 At first glance, a tiny primary bath doesn't appear to hold many design possibilities. That's why our Ambler clients came to us to reimagine this space to make it something spectacular. The space included an awkward dressing area, which our design team realized held the key to transforming the space. 
By removing walls and closets, we were able to open up the space to instantly expand the look and feel of the room. We took the underused dressing area and reconstructed it into a beautiful and glamorous bathroom space with a gorgeous custom vanity, an enlarged shower and plenty of accessible storage.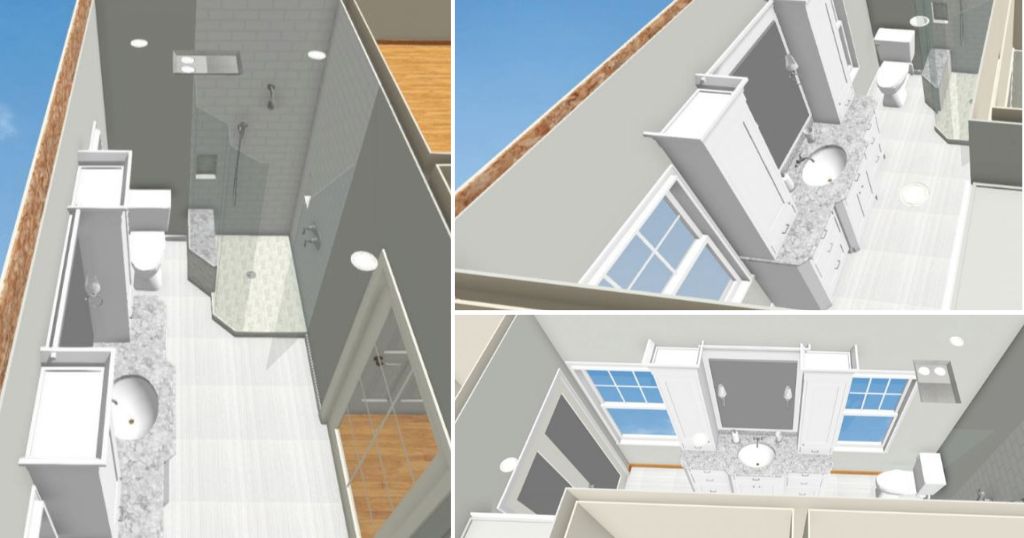 In the design phase, we saw an opportunity to reconfigure the doorways and suggested utilizing pocket doors to increase the usable square footage of the space. This allowed us to increase the size of the shower and make the space feel more expansive. The use of  3D renderings like this enabled our clients to completely immerse themselves in their bathroom remodel and experience their space before construction began.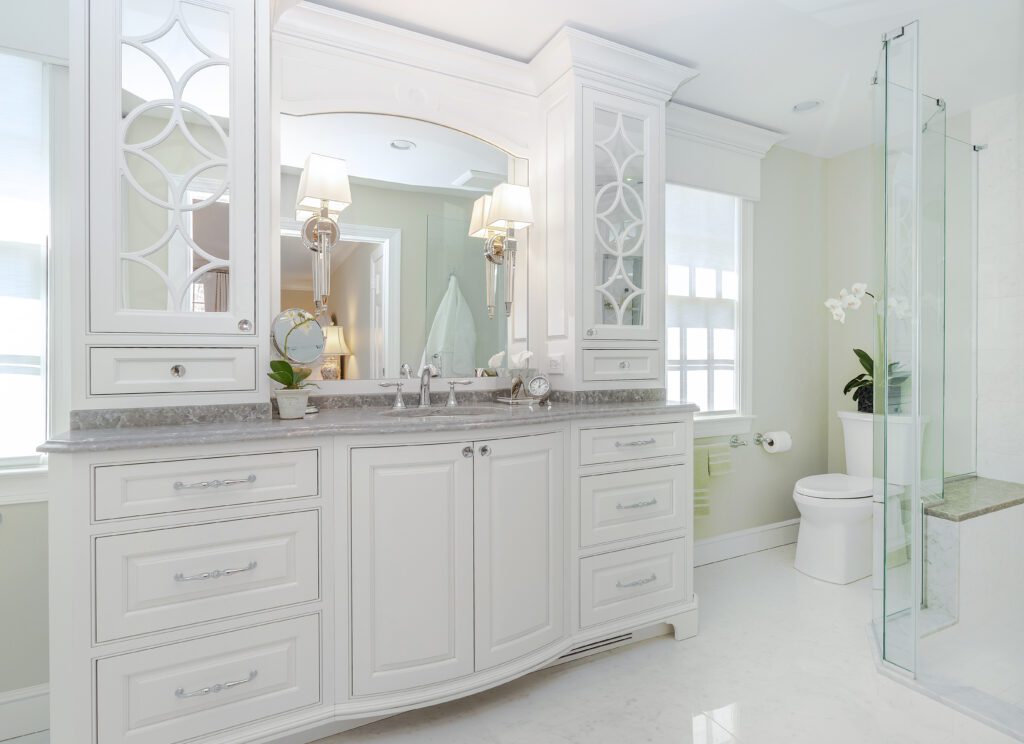 Working closely with the owners, we were able to fulfill the look and the functionality of the perfect en suite. They even have easy-to-access storage that can now house their large collection of accessories and shoes.
As you can see, working with the design-build team at Creative Contracting can help you solve some of your biggest home challenges. Ready to have the spaces you can't wait to come home to, a home that's inviting and made for making memories? Contact Creative Contracting today for any of your home renovations and we'll help you design a stunning new space.