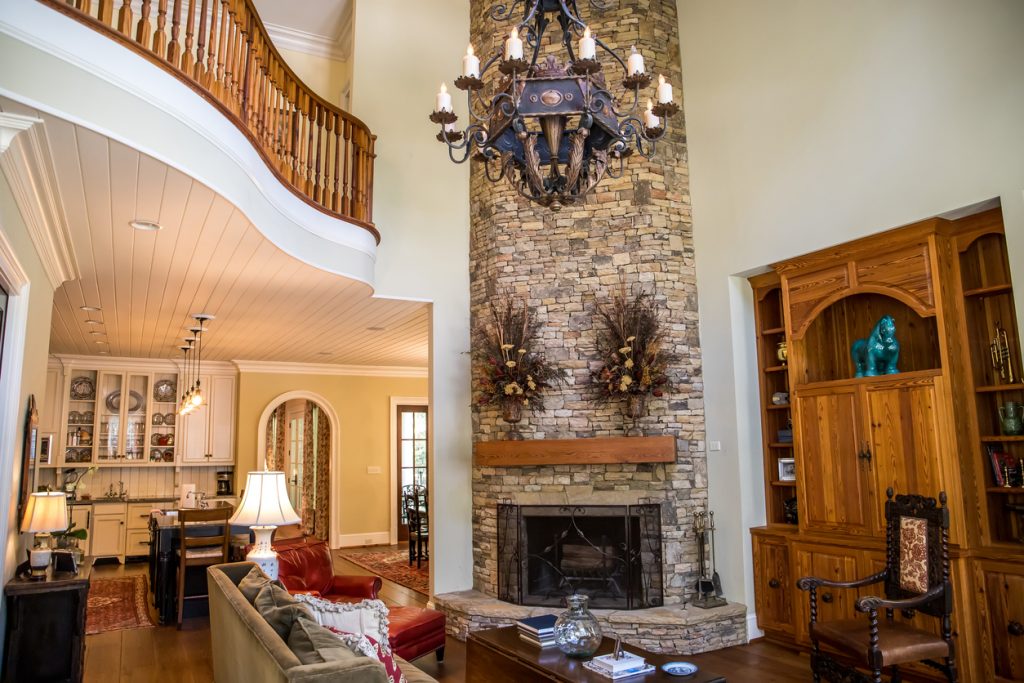 Over the last few month we have seen an increasing number of clients who are looking for more rustic finishes and natural materials. Although colors still tend to remain in a soft neutral palette, there is a lot of interest in the texture found in stone, wood and brick. Fortunately, the possibilities of incorporating these materials are endless and manufacturers are helping by supplying some very good practical means of application.
Stone
Stacked stone has been gaining popularity for a while. It has a sleek contemporary look and adds a rustic edge to this dining area.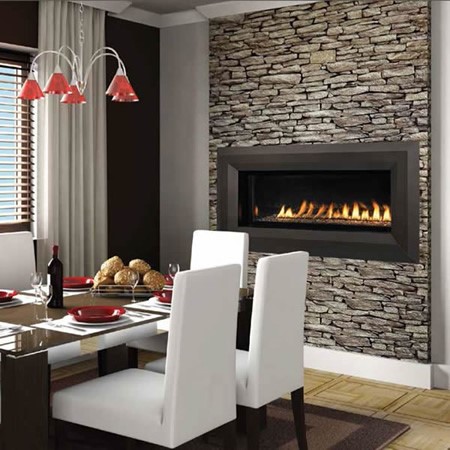 River rock is especially popular as an accent in bathrooms. It lends a natural outdoor element creating a spa- like feel. This bathroom combined the natural elements of stone and wood with a porcelain "wood" tile – extremely practical.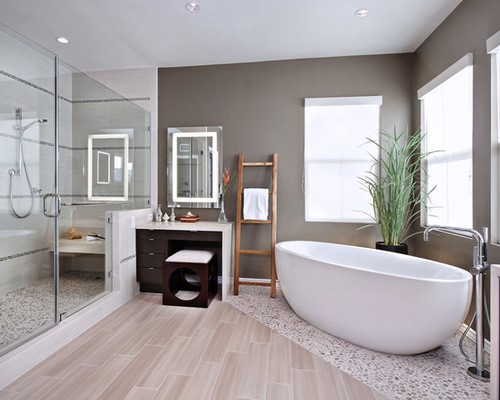 Wood
Stained cabinetry and barn wood accents are evolving trends.  This mix of contemporary and rustic is a far cry from the Brady Bunch.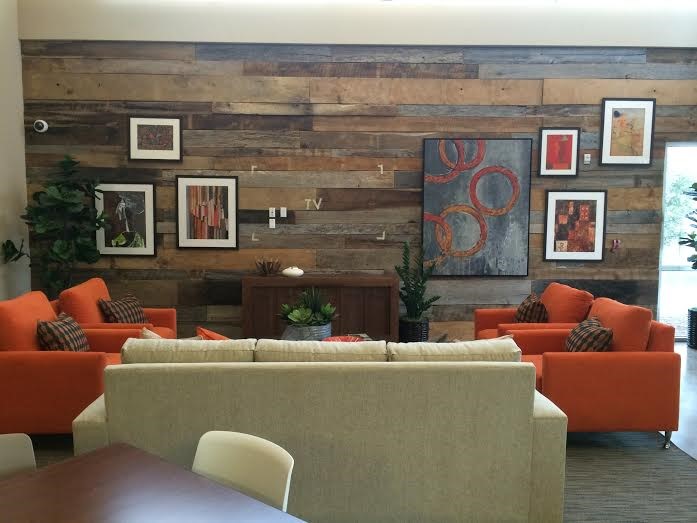 Although painted finishes for cabinetry are still our top seller, there is a new interest in wood varieties.  Walnut is beautiful and for those who love the feel of warm, natural wood, it delivers a subtle vibrancy that works well as an updated alternative to cherry or oak.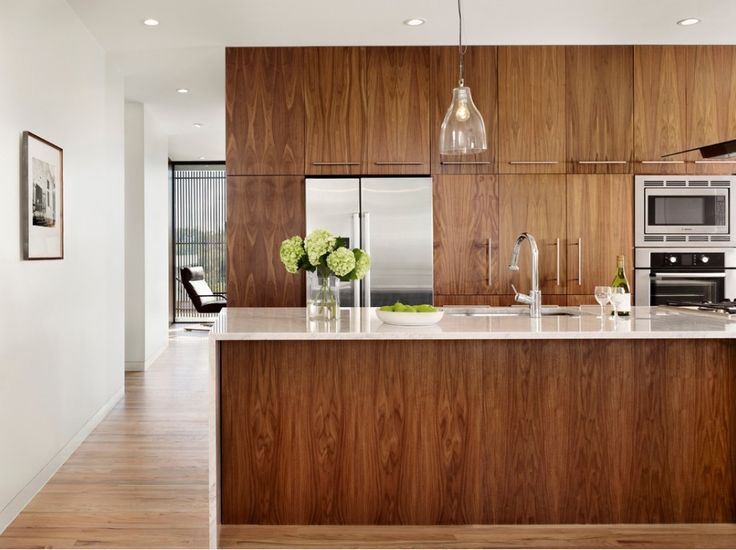 Brick
Brick is making a resurgence with its subtle texture and timeless appeal. It works great in a traditional setting and is a hardy, practical surface for a kitchen floor.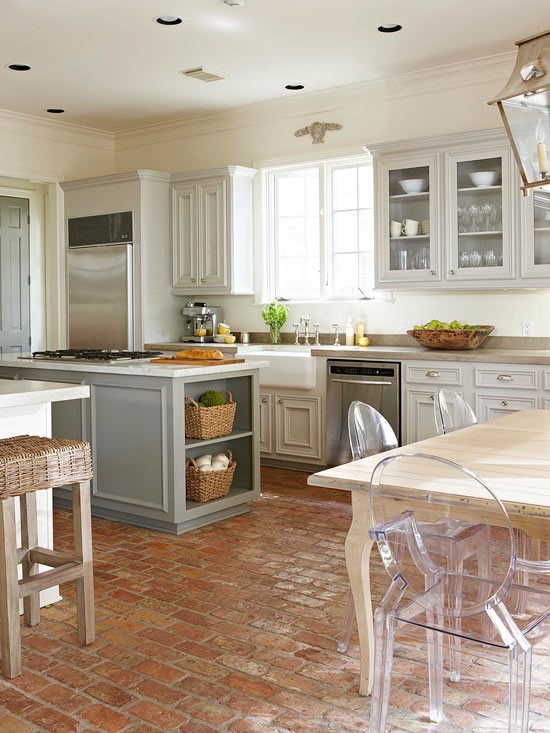 Exposed brick on an interior wall is a great way to play up an urban renewal look. If you don't have brick to expose, no worries, it can be applied and set, adding rustic restoration charm.